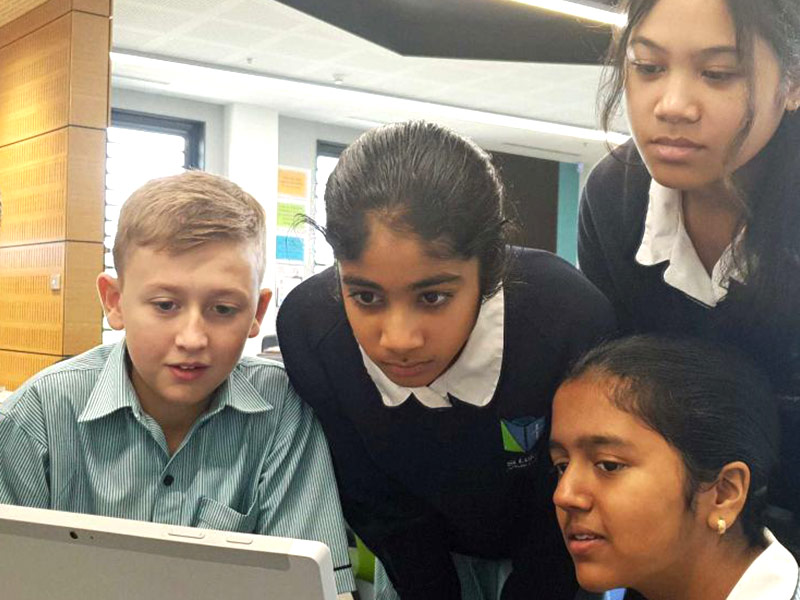 51 years ago, '6th Form' students sat for the first HSC. In October, the 2019 Year 12 classes will do so again. HSC exams are conducted almost exactly the same way now as they were then while much about the way we live, work and communicate has been transformed. Sadly, many schools remain stuck in the past, trapped by the thinking of those unwilling or too frightened to see a world that is different to what they know.
On Tuesday evening, ABC's 7.30 ran a story about the learning model at St Luke's Catholic College Marsden Park, a new school in the Diocese of Parramatta. As the Executive Director of Catholic Education Diocese of Parramatta, I am incredibly proud of St Luke's. In just its third year, it is redefining what a school can and should be. It is connecting students with their world rather than forcing them into ours, while giving them the core skills be successful in it.
I appreciate that thinking differently about schools and how schools should work is challenging and that was reflected in the story. At the same time, I was disappointed with the portrayal of the school's approach to learning as 'an experiment'. The experiential model of learning is drawn from extensive research that first emerged in the 1970s and continues to be reviewed and refined. I take particular exception to the comment from the Centre of Independent Studies' =Jennifer Buckingham who suggested that the College ran the risk of not providing its students with the basic skills (of literacy and numeracy) and that students were being "put at risk into the future". Comments such as these are reckless and ill-informed.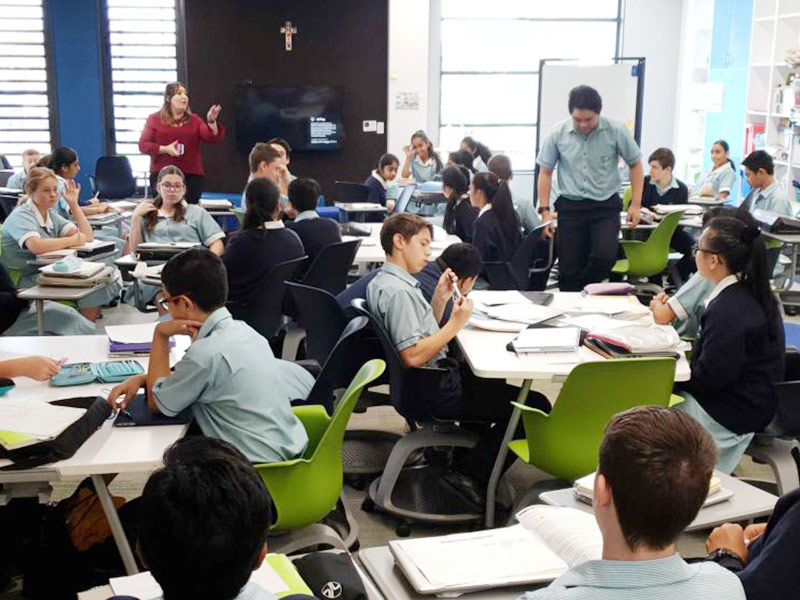 It is always easier to do things as we have always done them. This requires no evaluation, critical reflection or creative thinking. But to accept 'business as usual' thinking for schools and learning is to ignore that so much around us has changed and continues to change. We owe our young people better schooling than was possible in 1968.
Risk? Surely the greatest risk to is to stand idly by and accept that young people deserve no better than what we were able to come up with 50 or more years ago. I will never accept that kind of thinking for my grandchildren or for any of the 43 000 students in our 80 schools. Schools have a responsibility to foster thoughtful, discerning, collaborative and curious learners. For these young people, their world of work will look very different to mine.
I am very grateful to the staff of St Luke's and the other 79 schools in the Diocese for their commitment to intellectual rigour and their preparedness to step out of their comfort zone to do better for their students. I will continue to advocate for models of schooling that place each student at the centre, are based on the best contemporary research and evidence, particularly around literacy and numeracy, and that tap into the things they are most passionate about.
If that is conducting a "bold experiment" then guilty as charged.
Gregory B Whitby AM KSG
Executive Director
Catholic Education Diocese of Parramatta
---
Read the related article by national education reporter Natasha Robinson on the ABC News website