It's that time of year again when our students are participating in the Education Perfect Science Championship. The Education Perfect Science Championship is a 7-day online event celebrating learning and achievement in Science. St Luke's participate along with approximately 100,000 other participants from across the globe each year.
In just 3 days, our students have answered over 22,500 questions! 3 students have already attained a Credit Award, 1 student has attained a Bronze Award and one student has already attained a Gold Award… in the first three days!
We are currently sitting at 4th IN THE WORLD in our school size category of 101-250 participants.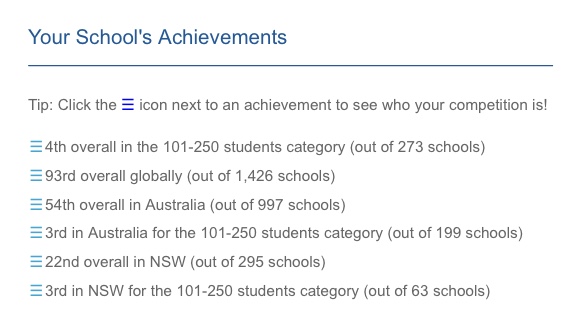 All our Year 7 and 8 students have been super enthusiastic about the Championships, working in their own time to answer as many questions as possible. The Education Perfect Science Championships always sparks enthusiasm about Science among our students, evidenced by our amazing standing in the championships.
Have a great weekend getting your Science on Year 7 and 8!
You can learn more about the Education Perfect Science Championships by visiting their website.