Term 3 is already one week over and we are looking down the barrel of an exciting nine weeks ahead. There is so much on it does make you wonder how we might fit it all in!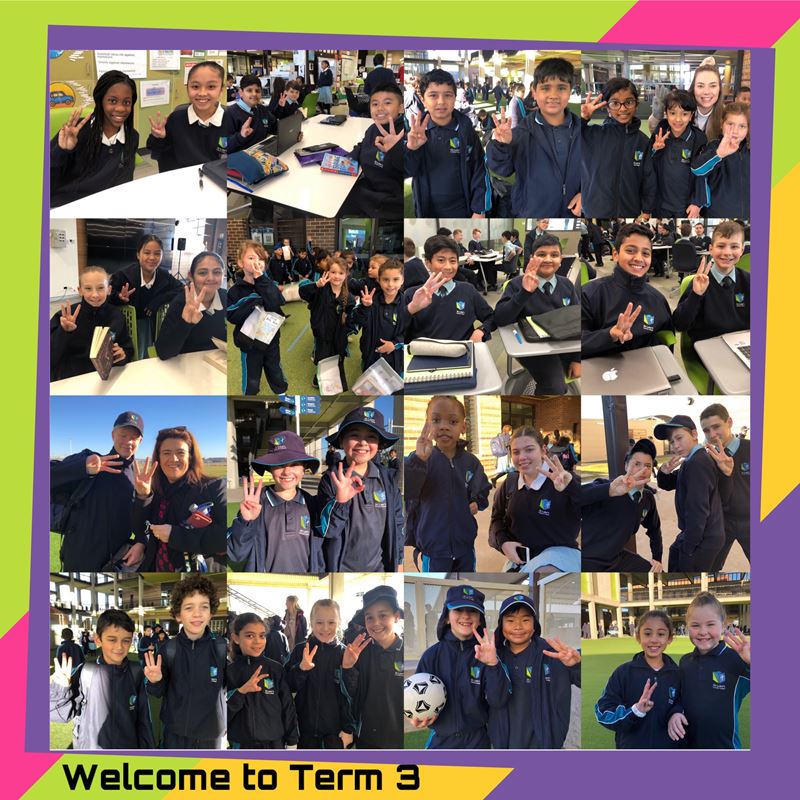 In Week 2, our Stage 2 boys and girls soccer teams will enjoy a diocesan gala day and our first parent learning for the School of Foundations will take place.
Week 3 will see our first parent learning walk for the School of Leadership and there are two excursions planned; Stage 1 will be visiting Featherdale Wildlife Park and Kindergarten are off to the Golden Ridge Animal Farm at Dural. Also on Sunday 11 August, Stage 4 will be invited to join the St Luke's Faith Community Mass as a class group.
There's no slowing down in Week 4 with the Blacktown Zone Primary Athletics Carnival happening on the Tuesday, the Feast of the Assumption Mass being celebrated on the Thursday and the Voice of Youth excursion for Stage 3 students taking place on the Friday.
Week 5 will see our Inaugural Activities Day happening, a day of fun and games for all students (and staff!). More information about this day will be released closer to the time. Also on that Sunday, Stage 2 Navy students will be representing the College at the St Luke's Catholic Faith Committee Sunday Mass.
In Week 6 we celebrate Community Day, a day when we celebrate Father's Day and Book Week all at once!
Week 7 is School Photos Week! Get ready to say "Cheese" as cameras capture our 'wonder years'. We also have lots of sport happening this week for Stage 4 students with boys Basketball and boys and girls Futsal gala days taking place. Add to this another Parent Learning Walk and Stage 2 Teal attending Sunday Mass and Week 7 is chock-a-block!
By Week 8 we're on the home stretch but with little time for rest, as we have a Stage 4 boys and girls Oz Tag gala day, another parent learning walk and a Stage 2 boys and girls Touch Football gala day.
Are you exhausted yet? I bet you are! Week 9 and 10 sees things tapering off as we head toward the end of term. All of these activities contribute to the learning of our students here at the College. From Sport, Faith and Excursions to Parent Involvement and community activities, all our scheduled activities lend themselves to the rich learning experience of all the students at the College.
To see all upcoming events, please visit our College calendar and get yourself ready for a big term ahead!