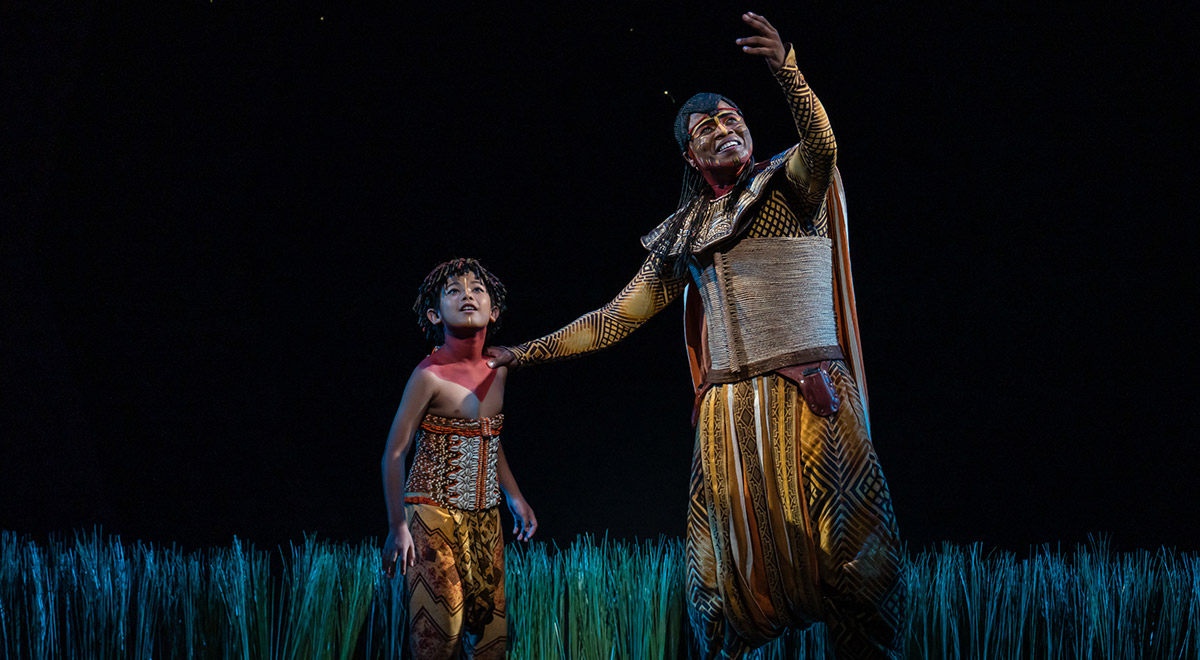 Elijah plays Young Simba in Disney's acclaimed international Lion King musical.
St Luke's Catholic College Marsden Park Year 5 student Elijah Camerino is setting the world stage alight! The talented student has a lead role as Young Simba in Disney's The Lion King International Tour as it travels throughout Asia and the Middle East.
It's a remarkable achievement for Elijah and the entire St Luke's school community has rallied around him with messages of support and congratulations as he performs in Busan, South Korea, Tapei and Kaohsiung in Taiwan before completing his extensive series of performances in Abu Dhabi, the capital of the United Arab Emirates.
"My experience in The Lion King has been wonderful so far," said Elijah from Busan. "It is so fun. The production and the cast are awesome. It's amazing how Lion King changed my life in a heartbeat."
"We were so amazed and incredibly proud to see Elijah break out of his shell," said Elijah's parents Grace and Errol. "Not only being successful with his audition to get the part but seeing him on stage performing as Young Simba in the international show was indescribable. It took our breath away. The sense of pride we felt as his parents was so special."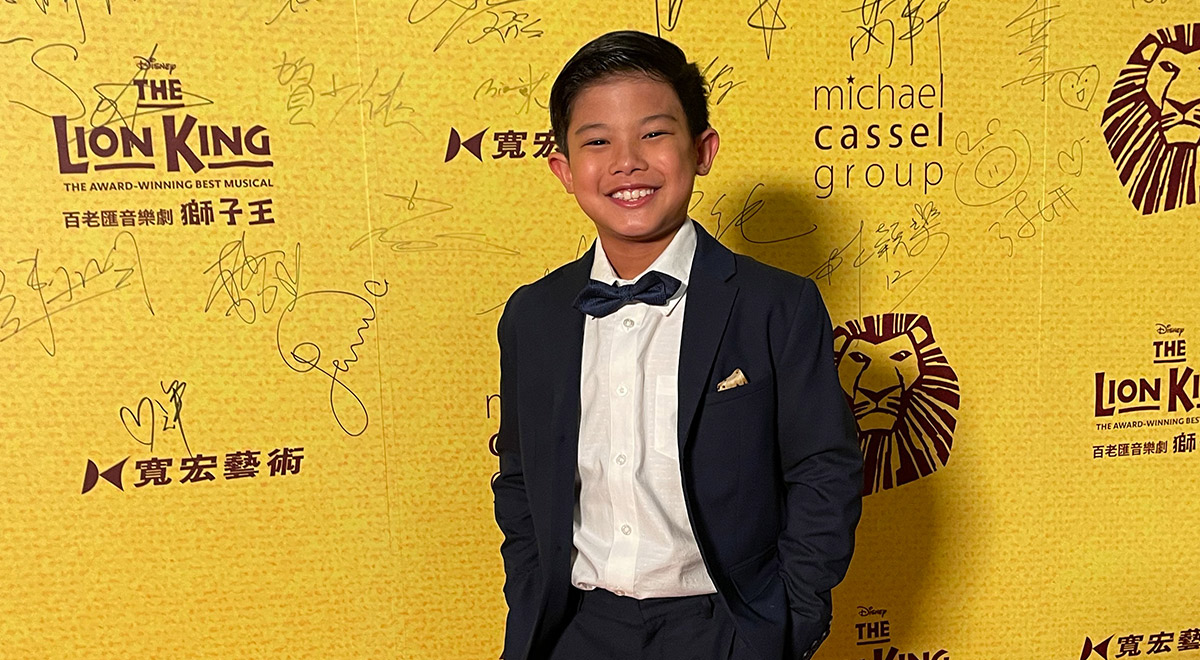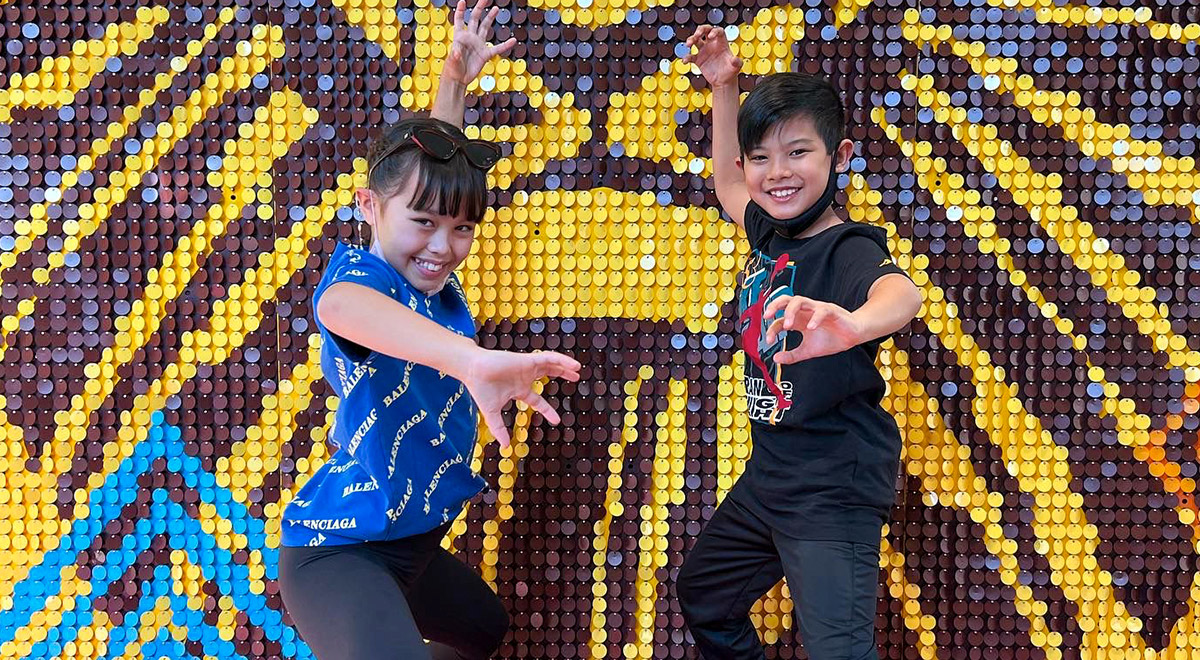 Elijah is part of a glittering cast performing countless shows throughout South Korea, Taipei and the UAE.
After travelling to South Korea in mid March, Elijah sat through 10 days of quarantine and then embarked on four weeks of rehearsals before his big opening night in Busan on May 3.
"We're so thrilled that he's discovered a passion for theatre acting," added Grace and Errol. "We pray that throughout their lives, Elijah and his two younger sisters, Miel and Mia, discover and pursue things that they are passionate about, excel at them, become good people along the way and honour God through their lives."
Local State MP, Deputy Leader of the Opposition and Shadow Minister for Education Ms Prue Car even lent her support via social media saying, "Congratulations Elijah, what an amazing achievement!"
Elijah's fellow cast members have also been full of praise for the young Aussie and have loved having him on tour.
"Elijah is a remarkable young actor and it's my absolute pleasure to share the stage with him," said Scott Maurice who plays 'Other Mufasa' in the show. "He's polite, kind and knows how to hold himself on stage in front of thousands of people. He's definitely a rising star."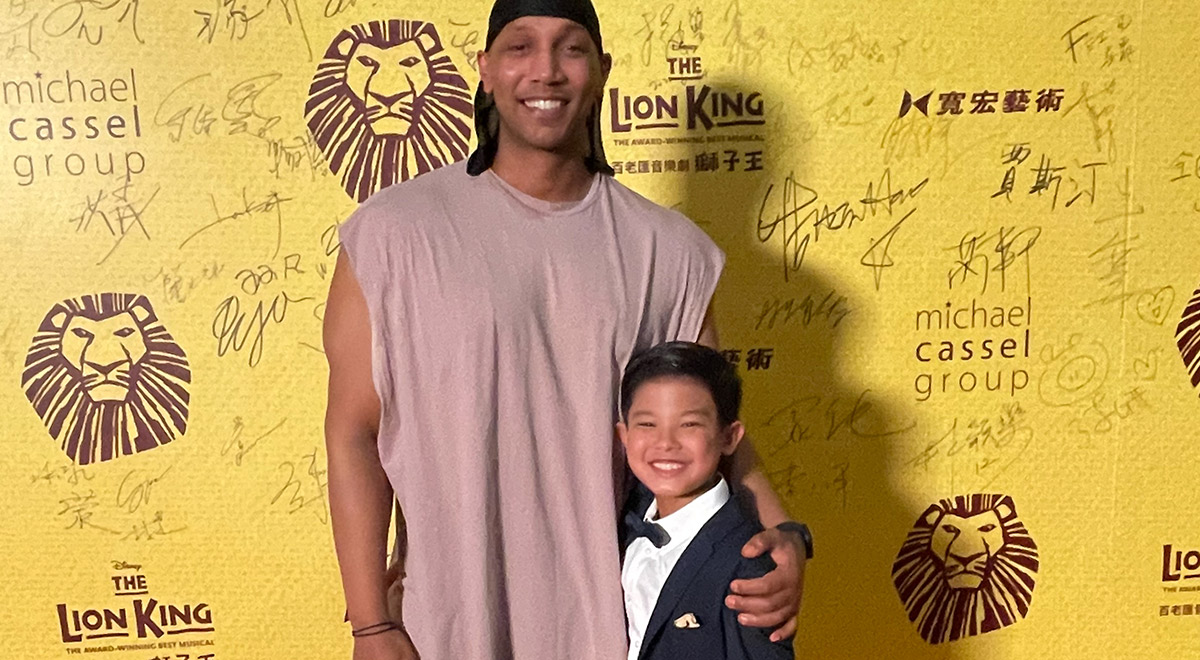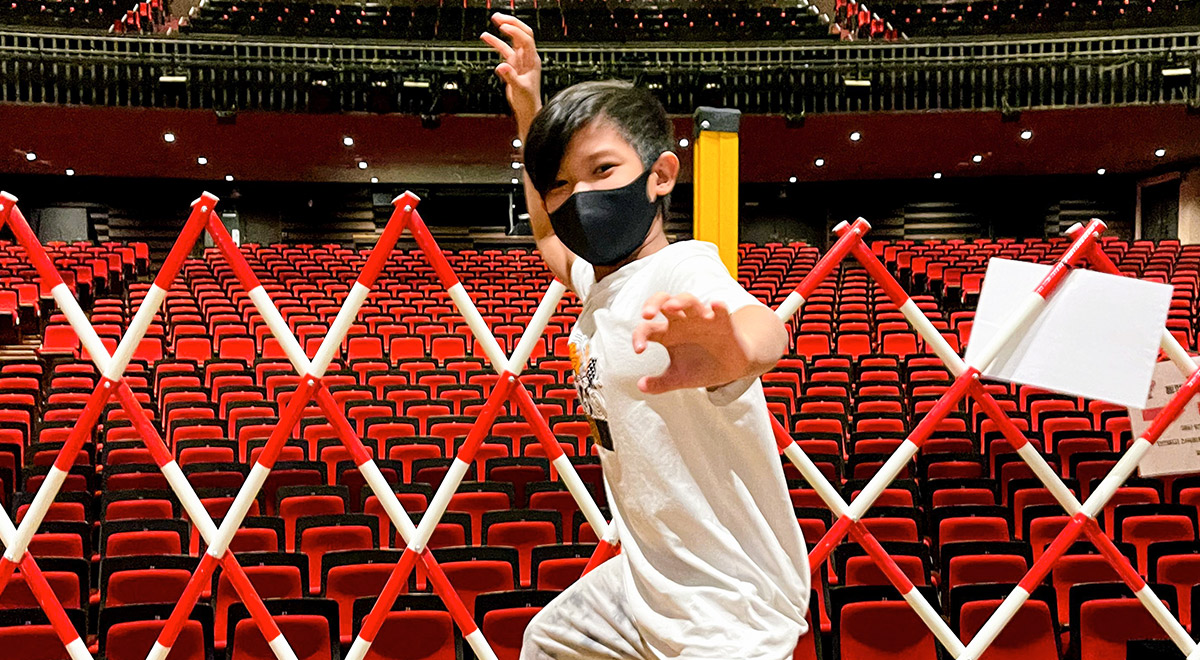 Elijah with some of his fellow Lion King International cast members
Elijah will be on tour for most of 2022 but due to scheduling changes, he will complete his stint on the show and return home to Sydney by the end of the year, hopefully in time for Christmas.
Elijah's entire family, including his two younger sisters, flew to South Korea to see a series of his opening performances on the highly-acclaimed show.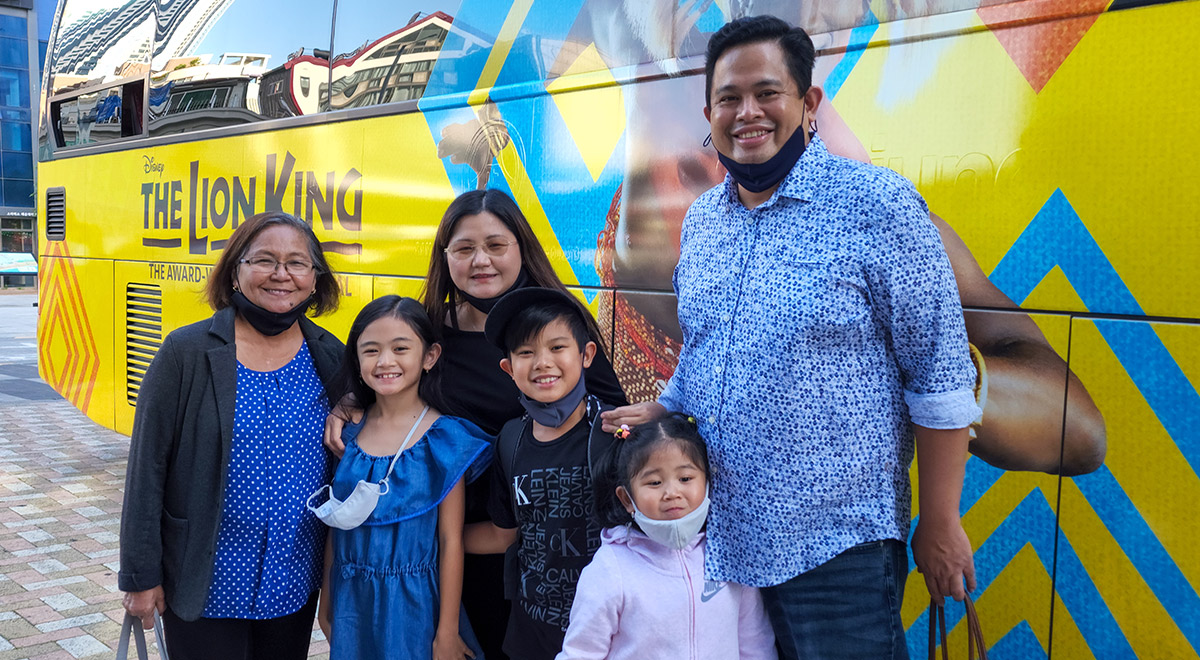 Elijah was thrilled to have his family with him for his opening performances in South Korea
Being on tour certainly isn't a holiday for young Elijah as he will have to juggle schoolwork on top of a rigorous schedule full of rehearsals, publicity and shows.
"The production team assigns three dedicated professional chaperones for the young actors and one of them is a qualified tutor," explained Elijah's mum Grace. "The tutor coordinates with St Luke's to provide the online school learnings that he needs."
"Elijah is such a humble, hardworking student," said St Luke's Catholic College teacher, Jessica Rapesoska. "Elijah has always been dedicated to his learning. He's also got a lovely personality and always shows kindness and empathy to fellow students and staff at school. We're all very proud of his achievement in being part of this amazing production."