St Luke's is an exciting and thriving preschool to post school learning community which is designing a new normal for learners aged 3 to 18 years of age.
In a place where "Learning = Infinite Possibilities", staff and parents work as partners to nurture faith filled curious children to become creative contributors and innovative problem solvers for a changing world.
Underpinned by Catholic faith, our Long Day Care Early Learning Centre commences a 15 year learning journey for 3 year olds where we value play because it is through play that children learn. At the age of 5, children take one small step next door to primary school where teachers ensure the foundations of reading, writing and mathematics are a part of their learning each and every day.
When students enter secondary school we introduce life coaches and teacher mentors who work with students to consider post school pathways. As a part of this real world approach to learning, students are challenged to reflect on who they are, what they can do and what problems they want to solve in this rapidly changing world.
We also ensure students stop and reflect on their development of capabilities required for a changing world; they being their ability to:
Witness in the way of Christ
Manage themselves
Relate with others
Inquire thoroughly
Think critically
Create solutions to help the less fortunate.
Throughout the learning journey the staff of St Luke's increasingly provide students with choice and autonomy to make decisions about their learning. All this happens within an extended school day, 6:30am-6:00pm, Monday to Friday where we bring together the five educational services of early learning, out of hours school care, primary school, secondary school and a High Needs School (2020).
Although young in our development as a Catholic Learning Community, I know students will graduate from St Luke's as confident and resilient young adults who will know their place in the world and how they can live a lifestyle of fulfilment and contentment.
Mr Greg Miller
Principal Leader
---
Greg Miller Bio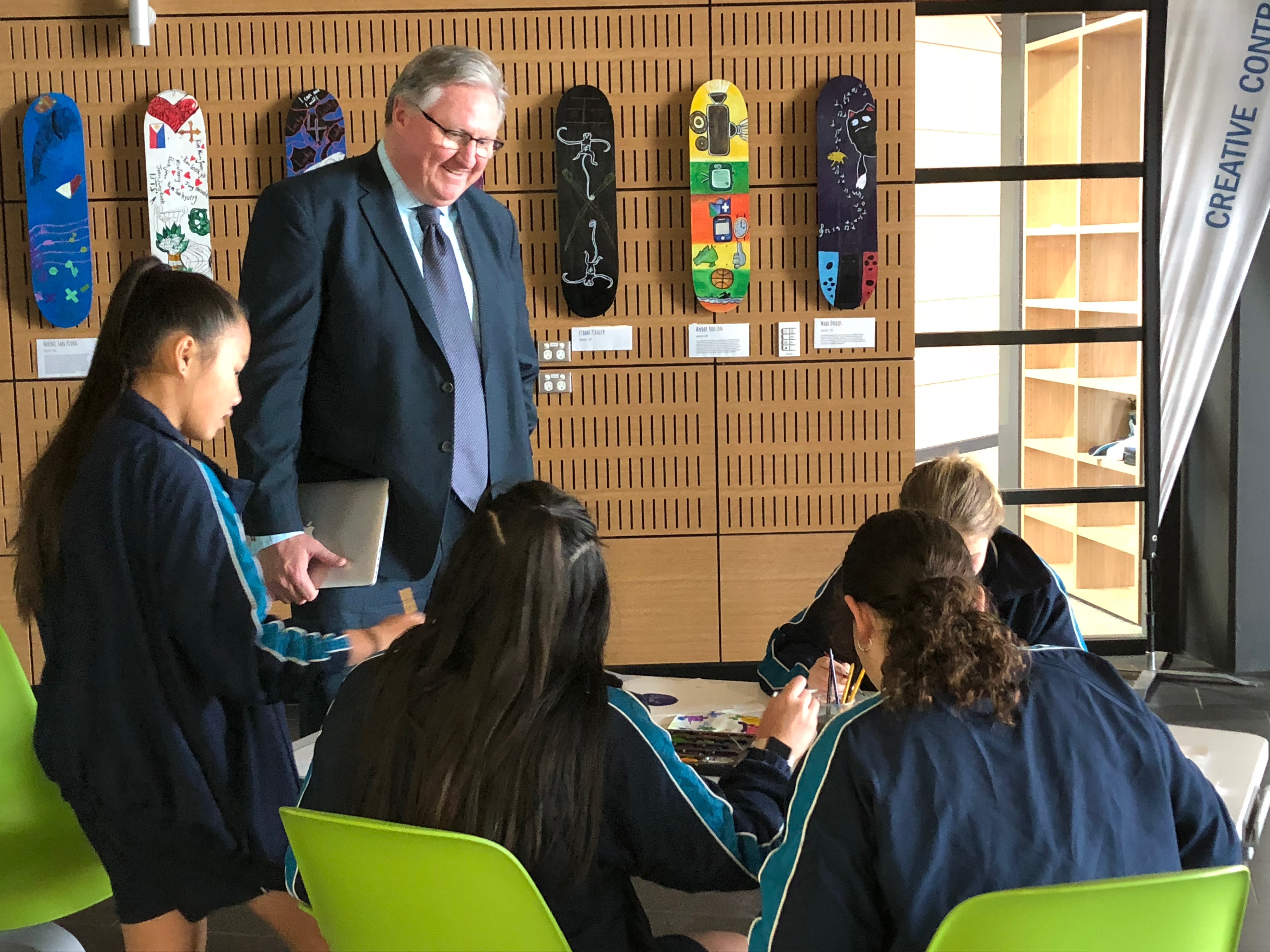 In June 2016, Greg was appointed as the foundation Principal Leader at St Luke's Catholic College before the College opened in February 2017. With a commitment to establish a 'new normal' for preschool to post school learning, Greg ensures the College balances the foundations of great learning with the need to strategically plan for learning in a changing world.
Previous to his appointment to St Luke's, Greg was a Schools Consultant in the Diocese of Broken Bay, providing effective modelling, coaching and professional support for secondary principals, school leadership teams and school communities to strengthen their leadership of Catholic School Improvement in the local context. Other leadership roles include Principal of Mater Dei Catholic College, Wagga Wagga, Assistant Principal at Trinity Catholic College, Lismore, and Year 9 Boarding Coordinator at St Joseph's College, Hunters Hill and a teacher at a number of Catholic schools.
Greg commenced teaching in 1989 and attained a Master of Catholic Educational Leadership from the University of South Australia (2007) and a Master of Education - Knowledge Networks and Digital Innovation at Charles Sturt University (2015). Greg also has an active commitment to connecting via online networks, often applying this knowledge to the work he does at St Luke's.