St Luke's is a Catholic learning community where students learn how to be responsible global citizens, how to think creatively and critically and work collaboratively.
As a 'next generation Catholic learning community' St Luke's Catholic College, Marsden Park has established the 'new normal' for preschool to post-school learning. This innovative environment nurtures and grows faith-filled, curious children as critical thinkers and problem solvers.
---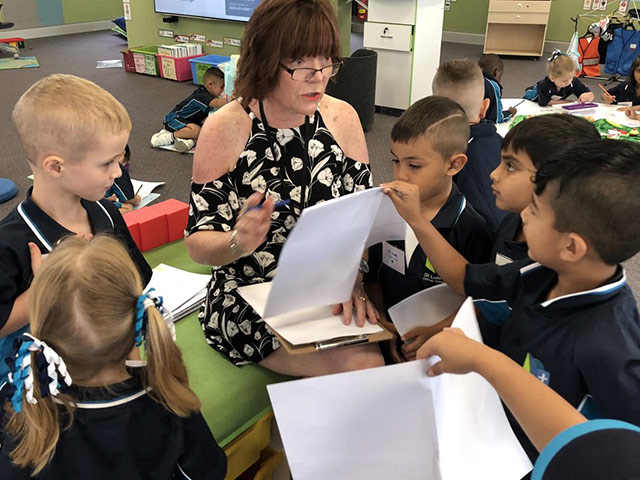 Exceptional educators
As a Catholic 'next generation learning community', St Luke's is founded on the collected wisdom and experience of our exceptional educators. Our teachers are passionate and creative, inspiring a love of learning in students every day. They foster exploration and innovation, drawing on students' passions, talents and learning styles to create an education that cultivates the whole child -- academically, spiritually, socially, and emotionally.
---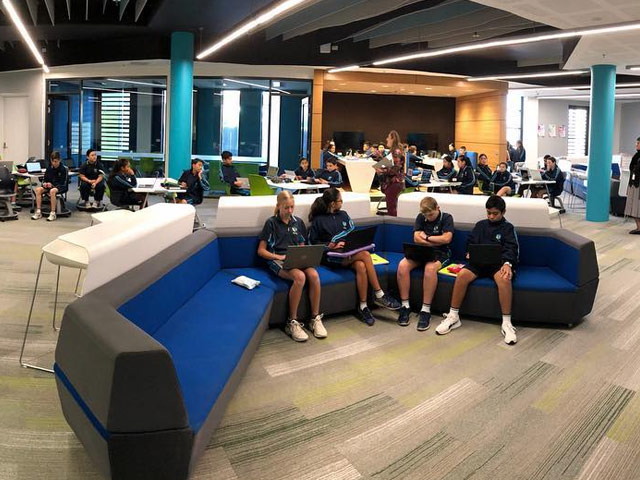 A 21st Century learning environment
Our excellent facilities each play a role in supporting St Luke's quest to design and establish the 'new normal' for preschool to post school learning. Each new building will contain multiple 'makerspaces'. Each makerspace is a place where students gather to tinker, explore, prototype, discover, create and invent using a variety of hand tools, resources and materials including wood, paper and plastics across a number of Key Learning Areas (KLAs).
Depending on the learning stage of the students, there will also be the latest technology including Ozobots, lego kits, 3D printers, laser cutters and robotic kits along with the necessary software programs. Ultimately through a mindset of community partnership and a culture that encourages imagination, these maker spaces will be where we can nurture faith-filled, curious children to become creative contributors, innovators and problem solvers for a changing world.
---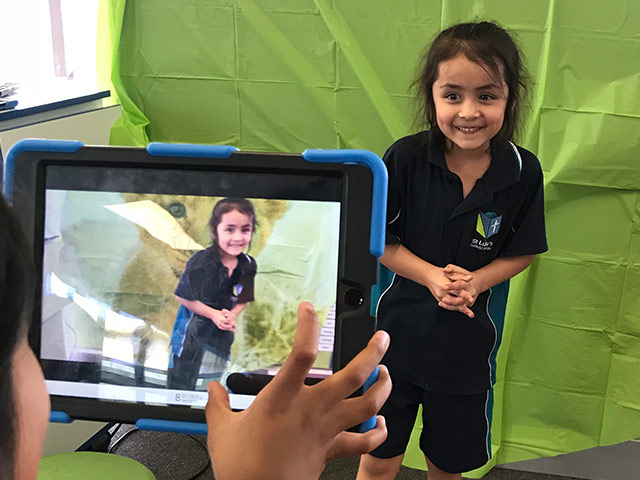 Preparing students to take their place in a changing world
Saint Luke is the patron saint of artists and physicians. Inspired by his name, St Luke's Catholic College values learning as a way of enhancing lifelong opportunities for each and every individual. With a commitment to developing the whole person, St Luke's provides each student with learning that is relevant to their real world. By providing a flexible and diverse curriculum, learning experiences will progressively be self directed and increasingly personalised.
---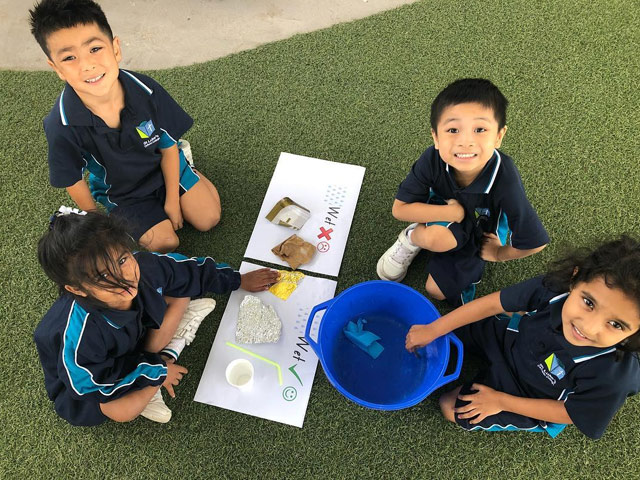 Learning how to learn
With a strong focus on learning how to learn, St Luke's Catholic College prepares students for life and work in the information age by supporting the development of a range of skills and strategies that will promote independence. Teachers guide students to engage in deep learning, with increasingly greater responsibility being given to students as they grow in readiness. St Luke's students learn how to engage with a topic of choice by locating, scanning, questioning, analysing, synthesising, creating, sharing, reflecting and evaluating.
---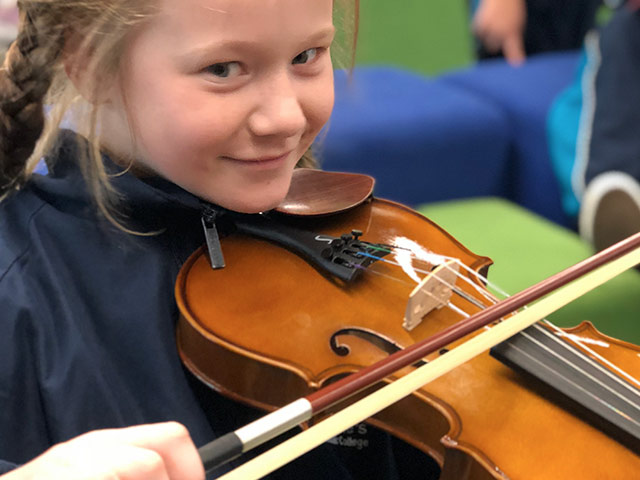 Extra-curricular activities
Sport
Students from the school may access CSPD systemic pathways by participating in Gala Days, Zone, Diocesan and State events.
Other Activities
All children have the opportunity to participate in a range of active and quiet activities during recess and lunch breaks. A range of resources that encourage communication, creativity, collaboration and co-operation, such as Octoplay, Lego, board games, balls and the like are available to students. It is also our intention to establish a range of clubs and other lunchtime activities over time. This may include Code Club, Robotics Club and STEM activities.
---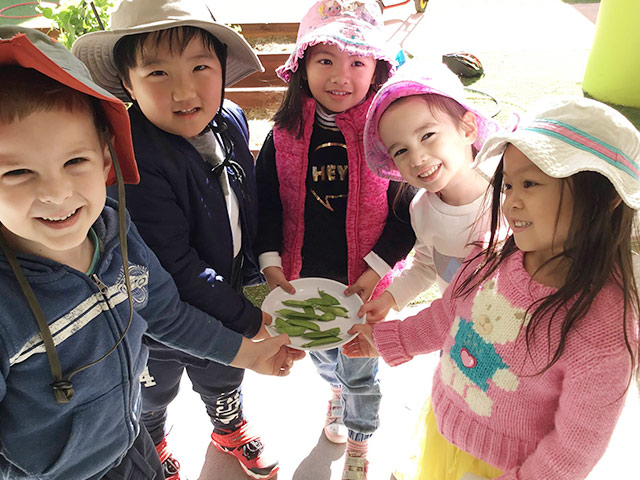 Catholic early learning centre
St Luke's Catholic Early Learning Centre (CELC) is a purpose built Long Day Care service with state of the art facilities where children begin their educational journey at St Luke's Catholic College.
Catering to 3-5 year olds and operating for 49 weeks of the year, St Luke's CELC is open from 6.30am to 6pm. We implement a Reggio Emilia inspired curriculum, following the principles of the Early Years Learning Framework (EYLF).
Being co-located within St Luke's Catholic College enables a comprehensive and unique connection with the school from the time of your child's enrolment at the Early Learning Centre and translates into a learning journey for a child who will seamlessly move through four schools within our Catholic learning community towards independence.
---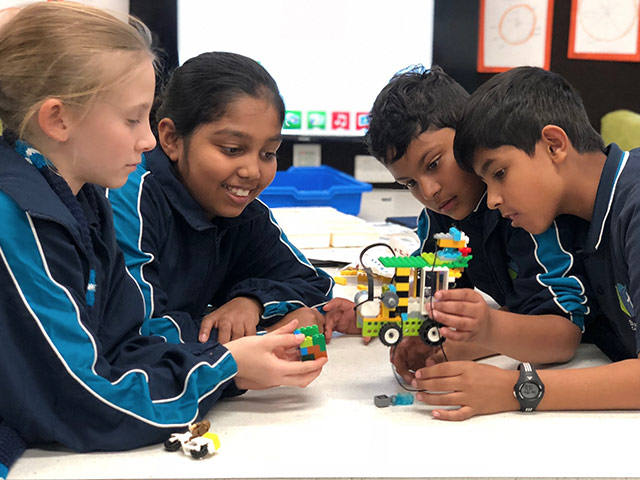 Four schools of learning
St Luke's Catholic College recognises that every child has capacity for growth and there are many pathways to achieve this. By closely focusing on each individual child, St Luke's carefully crafts a learning pathway through our four schools of learning, from early childhood to young adulthood, with a focus on learning how to learn and becoming independent. Our vision is to nurture faith-filled, curious children to become creative contributors and innovative problem solvers for a changing world.
---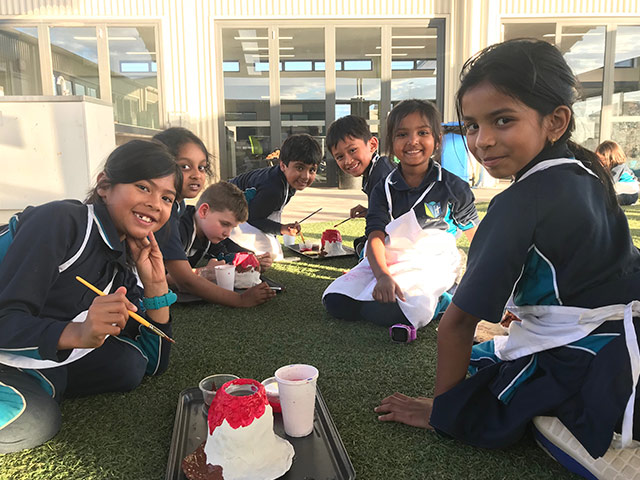 Activities Club
St Luke's Catholic College Activities Club is so much more than a before and after school care program. At Activities Club, students thrive on engaging learning focused activities as part of an extended school day.
With the strategic support of external providers, St Luke's Activities Club delivers a high quality mix of STEM, Creative Arts, Personal Development, Health and Physical Education, Religious Education, English, Technology and much more!
These learning focused, sporting, cultural and tuition activities complement the core curriculum and take place between the hours of 6:30 am - 8:00 am and 2:40 pm - 6:00 pm.
---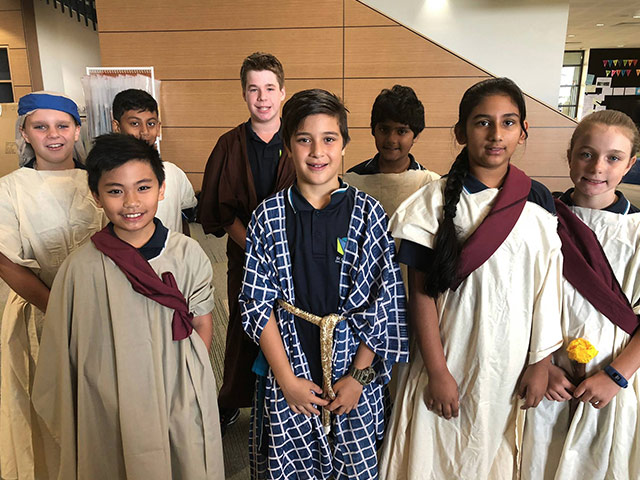 Sacramental programs
The children are prepared for three Sacraments (Reconciliation, Eucharist and Confirmation) through a Parish Sacramental Program. St Luke's Catholic College supports parents and children participating in the programme through programmed instruction in Religious Education.
---
HSC
St Luke's School of Entrepreneurs provides students with greater choice around their learning and facilitate the accruing HSC credits from as early as Year 9. Students have the option of selectingVET courses for their electives in year 9, and gain not only HSC credits but also nationally recognised TAFE Certificates of Level II and III. As part of Year 9 Life Design, students engage in passion projects pertaining to their interests, this is continued in Year 10 where successful completion of these courses counts counts as credits towards 2 units of a HSC Preliminary Course in Design and Technology. In preparing students for the world of employment, students undertake Work Studies in Year 10 which also serves as a Preliminary and HSC Course equivalent to 2 units worth of studies. Students are then able to use this course as recognised prior learning towards a Diploma of Commerce through Kaplan Business School, and can select units of study in the HSC to complement this Diploma. exiting the College with 4 units towards an 8 Unit Diploma of Commerce at no additional cost and no additional time. Students can then select to study the additional four units to exit the school with a Diploma of Commerce and a Higher School Certificate, both of which can gain entry to University. Students choosing to continue with Kaplan post Yr 12, are able to reduce the years of study towards a Bachelor of Commerce to 2 years as opposed to 3. At St Luke's, students are offered a myriad of options for study in the HSC, and the College is committed to providing choice to students in their pattern of study in order to get the students into the right subjects at the right level for them to be successful in the HSC.
---
Wellbeing
At St Luke's, student wellbeing is central to students' ability to learn and engage with others. From as early as the Early Learning Centre, students are engaged in discussions about how they manage themselves by regulating emotions and making positive choices. This conversation continues throughout K-12 and feedback is given to parents through our student dashboard. A targeted wellbeing program is implemented K-12 where students in Stage 4 engage in daily wellbeing sessions with teachers in small groups enhance students' ability to manage themselves, be mindful and engaged and active in their learning. Students are explicitly taught about concepts such as respectful relationships, mindfulness and self-regualtion Students in Years 9-12 engage with small House based vertical Mentor groups twice a week, and have the choice to opt into workshops during their late starts which they typically use to sleep in, attend supervised study or study from home three days a week throughout the year.
---
Dashboard and Reporting
In a concerted effort to bring prominence to our social and enterprise skills, and to engage parents and students in a conversation about student learning growth, St Luke's provides a student dashboard which integrates all student data and shows student growth in many areas of their learning. This includes continual assessment of pillar data, KLA achievement, reading and numeracy (for K-10) and national data such as PAT testing and NAPLAN, and attendance data. This data is updated much more frequently than the required twice a year manual reporting system.
---
Want to know more?
All of this will be supported by leading educational research and practice using today's technologies. For answers to some common questions, please expand the list below.