St Luke's Catholic College believes that a strong partnership between parents, students and teachers is essential to ensure the best education for your child.
---
Home Learning
Easily access guides, videos, information and other resources including the huge range of digital resources. wealth of valuable, authoritative and current resources from home.
Parents, you can also find more information on the CSPD Libraries Help Site
Instructional Videos - Maths Warm Ups
---
Student-Led Conferences
As part of our commitment to development social skills and enterprise skills, students-lead conferences, with the support of teachers, are held at the end of Term 2 and Term 4. During these student-led conferences students identify their own strengths and areas for growth, citing and showing evidence to support their opinions. Parents have the opportunity to provide feedback or ask questions.
Every Learner, Every Day - Absences Add Up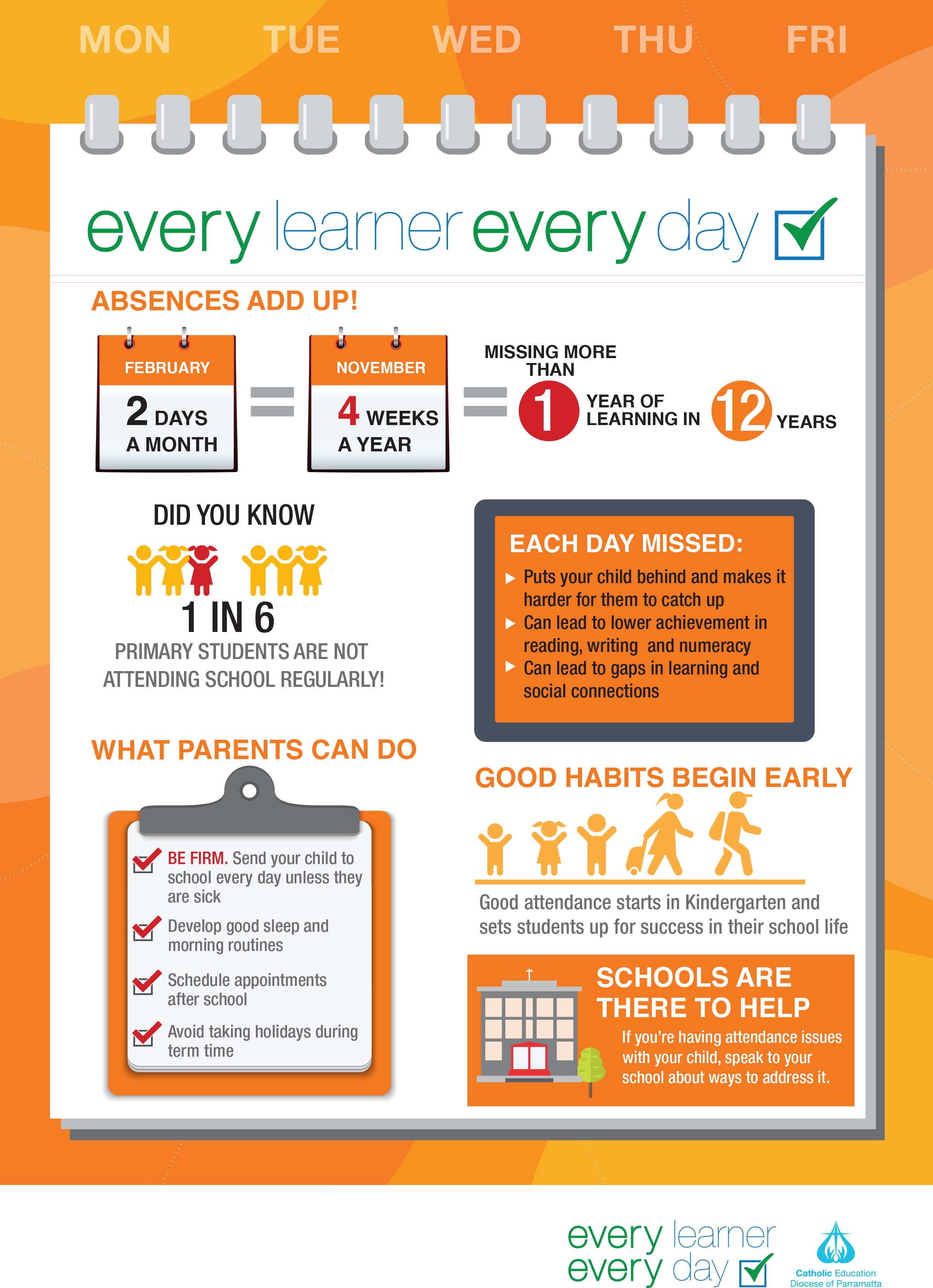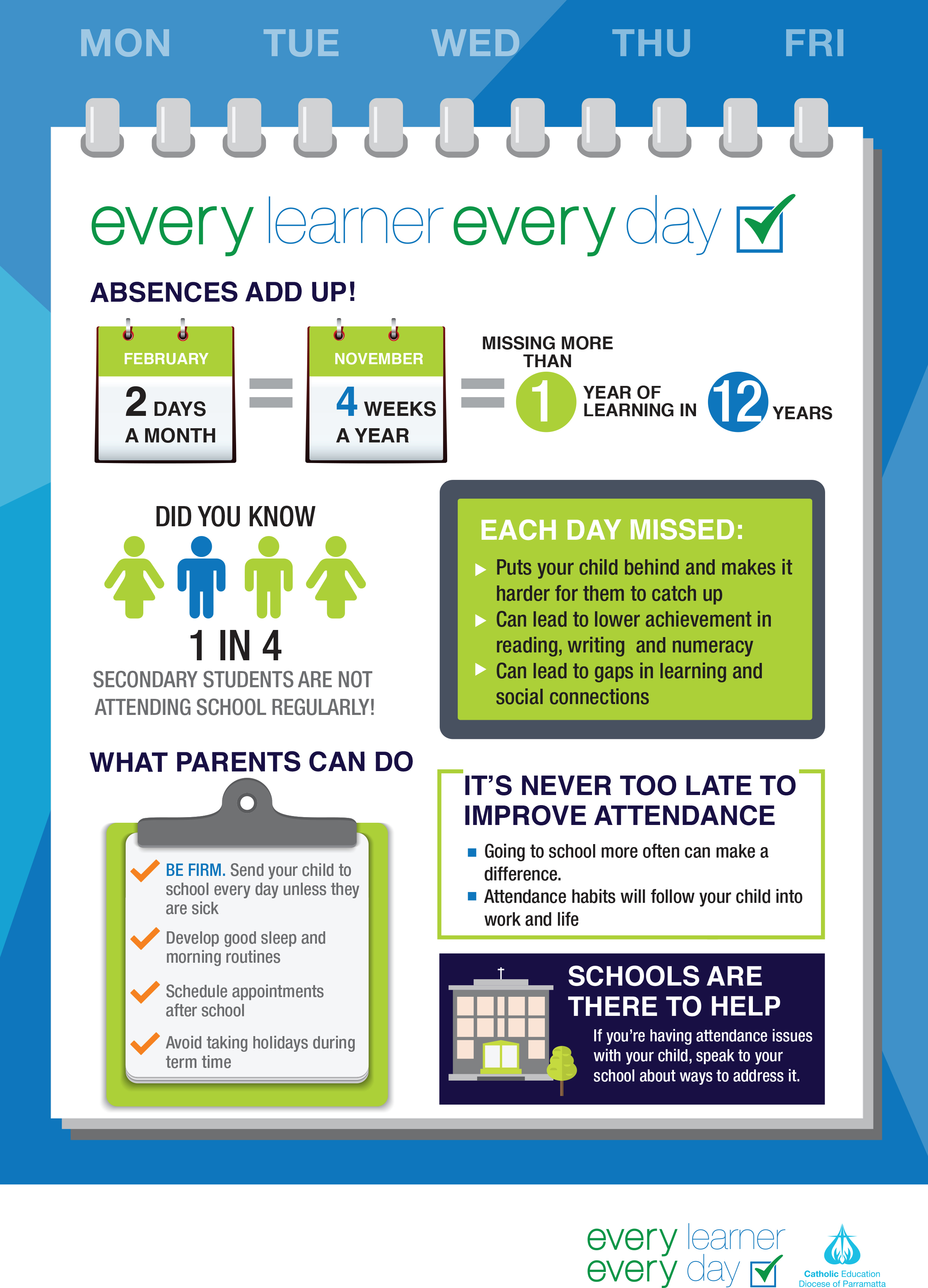 ---
Session Times
Whilst we don't have Bell Times, we do have 3 x 100 minute sessions each day. Our times are as follows:
6:30am: Morning Activities Club opens
8:00am: Gates open for day.
8:30am: 1st learning session
10:10am: Morning Tea
10:40am: 2nd Learning Session
12:20am: Lunch
12:50pm: Eating time
1:00pm: 3rd Learning Session
2:40pm: End of school day.
2:45pm: Afternoon Activities Club commences
6:00pm: Activities Club closes
---
Reports
Reports are given to parents twice in each school year. As part of Compliance protocol we are required to report to parents in plain English using a five point scale in relation to curriculum areas. We are required to publish the performance of individual students relative to the rest of the cohort if required by parents.
---
Work Samples
Work samples are also made available to parents via e-folios and other online applications throughout a term/semester and contribute to interviews, grades and comments provided at the end of each semester.
Seesaw, a student-driven digital portfolio, is used as a means of involving parents in your child's learning. Seesaw allows students to independently document what they are learning at school and share it with their teachers, parents, classmate and, where relevant, a broader audiences. Other work samples are also made available to parents at the student-led conferences to support the grades and comments given within the report.