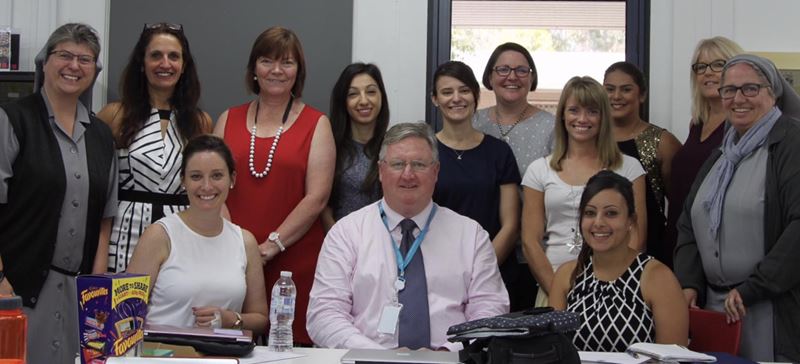 On Tuesday 2 July, the College Community gathered to say 'Thank You' and 'Farewell' to our Spanish Sisters, Sr Mary Martinez and Sr Teresa Duch.
Sr Mary and Sr Teresa joined St Luke's as part of our Foundation Staff, at a time when we had only 86 students and the entire school was made up of three modular classrooms! And from Day 1, we knew the love of Jesus that shone so freely through the Sisters.
In that first year, Sr Teresa worked mostly with Stage 1 while Sr Mary worked with Stages 2 and 3. Students and staff alike were attracted to their warmth and openness as they shared the richness of their gifts with the entire community. At one stage, when the Sisters returned to the College after a few weeks of being away (having returned to Spain) they were mobbed in the COLA by students who wanted to welcome them back. It was a rock star reception for our very own Sister Act Duo.
As the College continued to grow, so did Sr Mary and Sr Teresa's contributions to our daily life here at St Luke's. 300 new students and new faces on staff couldn't dampen their enthusiasm for learning. It is difficult to think of a time when you would not see the Sisters smiling, laughing and engaging with our students. Amongst the staff they brought joy and sage advice. They showed compassion and understanding, despite the language barrier! They shared their energy as freely with staff as they did with students. A lunch spent with Sr Mary and Sr Teresa always left one with a smile on their face.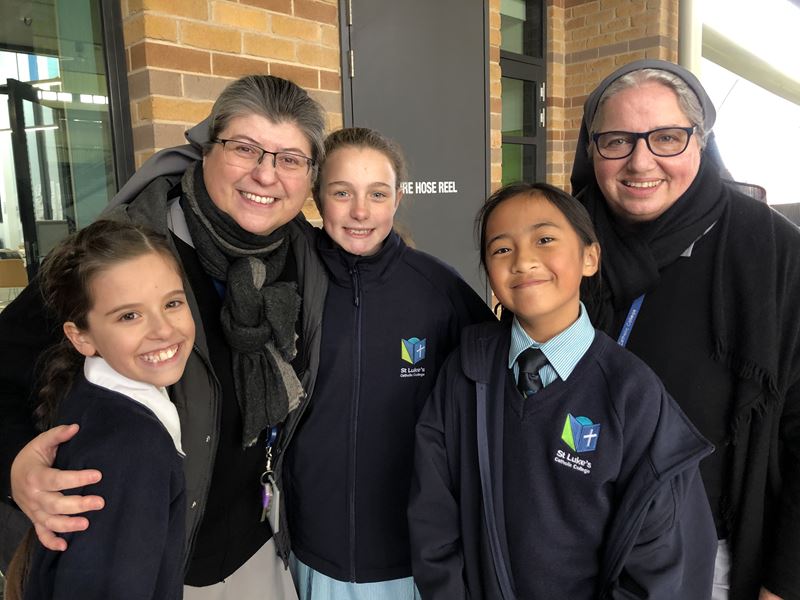 When news broke that Sr Mary and Sr Teresa would be returning to Spain to continue God's work in their home country, students and staff alike were enormously sad. The number of students who asked "Why do they have to go?" was immeasurable. And it wasn't just students who grappled with this question! Staff and parents were equally as crestfallen.
While our Spanish Sisters will be enormously missed, they will never be forgotten. We are all incredibly grateful for the rich deposits they have made in our lives. The Spanish Stairs, in the centre of the Marketplace stand as a reminder of all the Sisters have been to us and done for us. We have been truly blessed. Thank you Sr Mary and Sr Teresa - you have touched our hearts and we are better people for having known you.