Read, Read, Read and Shake Those Maracas
24 May 2019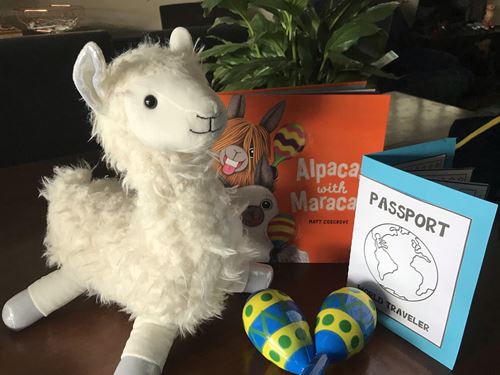 This week, students in the CELC and the School of Foundations joined in the National Simultaneous Storytime, reading Matt Cosgrove's "Alpacas with Maracas" along with over 1 million other students across Australia.
The book for 2019 was the very enjoyable "Alpacas with Maracas" telling the story of alpaca friends, Macca and Al trying to come up with an act for a talent show. Warning, spoiler ahead… even though they place last in the talent show, they still enjoy their experience and party afterwards with the winners, the Yaks playing Sax.
Mr Miller made a special trip over to the CELC to read the story to the students there (with some excellent maraca playing by Miss Burns to accompany him). This reading was aired live on Facebook and can be viewed on our Facebook feed.
Students from Kindergarten to Stage 2 participated in many follow up activities, including creating their own alpacas in art and writing letters to Matt Cosgrove. Mrs Stone even received a tweet from Matt about the class activities that had been happening in Stage 1!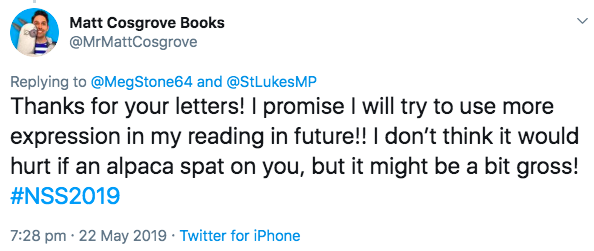 We are already looking forward to the 2020 National Simultaneous Storytime. In the meantime, grab yourself a copy of Alpacas with Maracas (we have seen them at local department stores for only $10) and enjoy the story over and over!