Innovation in Action
08 Nov 2019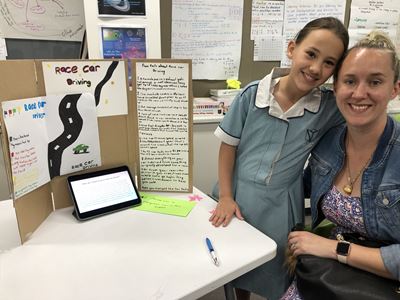 The are 10,584 registered schools in Australia and each year, The Educator magazine acknowledges just 40 of those, or 0.3%, on the annual Innovative Schools List. This year, St Luke's was listed on this prestigious list for the second year in a row - a truly remarkable achievement!
This year, the College was acknowledged for our implementation of 'Pathways' in the School of Leadership. Pathways uses strengths-based data, evidence of learning progress, development of social skills and enterprise skills, and self determined interests for each student to know more deeply how they are uniquely built for purpose in this rapidly changing world.
This creative and innovative approach to learning, both supports and drives the College's commitment to provide an increasingly personalised curriculum.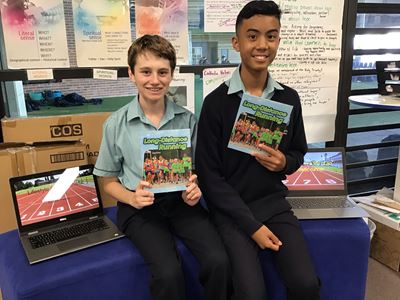 To assist students in Year 5 & 6, St Luke's partners with Become Education to separate the myths from the reality about the new world of work. Through awareness, aspiration and agency, students become active explorers of their dynamic self and learn to recognise influences on their ideas for their future through a semester long inquiry project, all benchmarked to the Australian Curriculum.
Over time, students recognise real world connections between subjects, content and the future possibilities it can open up. Students create motivating possibilities for themselves and share those ideas often through "3 great career conversations for parents to have with their children."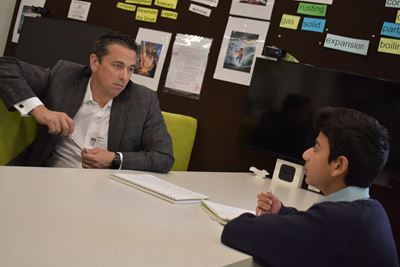 In Year 7 & 8, the College introduces life coaches who partner with teachers to lead students to explore concepts of 'uniqueness', 'talent', and 'goals' through unpacking their SIM - Strengths, Interests and Motivations.
By using new data sets through Gallup's strengths survey and the VIA survey as well as investigating Brendon Burchard's leadership principles, students develop the capacity to lead confidently and competently in an area of interest.
All this assists each student to develop a greater knowledge of who they are, what they can do and what challenges they wish to confront in this rapidly changing world.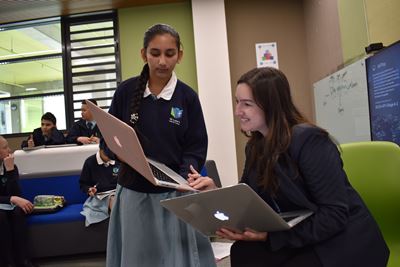 From half way through Year 8, each student can define and articulate one's own purpose by defining their uniqueness and how it impacts positively on the world and people around them.
Further deepening their understanding of post school life sees students mapping their SIM against the skills associated with the seven clusters of work as researched by the Foundation for Young Australians (FYA).
This is used as the basis for their individual post-school pathways plan, developed in consultation with parents, teachers and external industry experts, for when they commence Year 9 and enter the school of entrepreneurship.
The Educator Magazine inclusion on the Innovative Schools 2019 List recognises that students at St Luke's are being prepared for life post school, with a sense of purpose so they can live lives of contentment and fulfillment. An innovative approach indeed!