Medieval History incursion
21 Jun 2019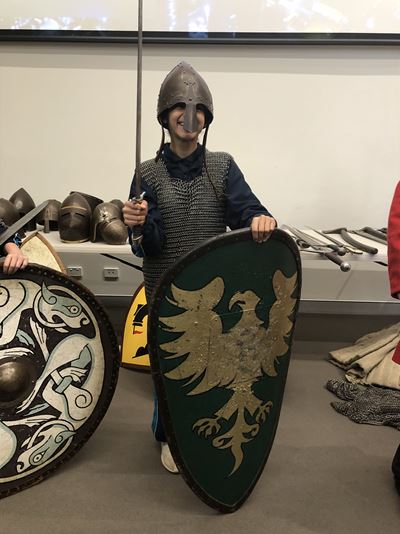 On Thursday 20 June, Year 8 students were treated to a history lesson with a difference when James Adams visited the College for a Medieval History incursion.
He brought with him a huge range of weaponry and armour and explained the development of these items over the medieval period.
James certainly knows how to capture the attention of the crowd. Students were kept laughing while they learned about the practicalities of wearing maille (it's NOT chainmail) and wielding swords.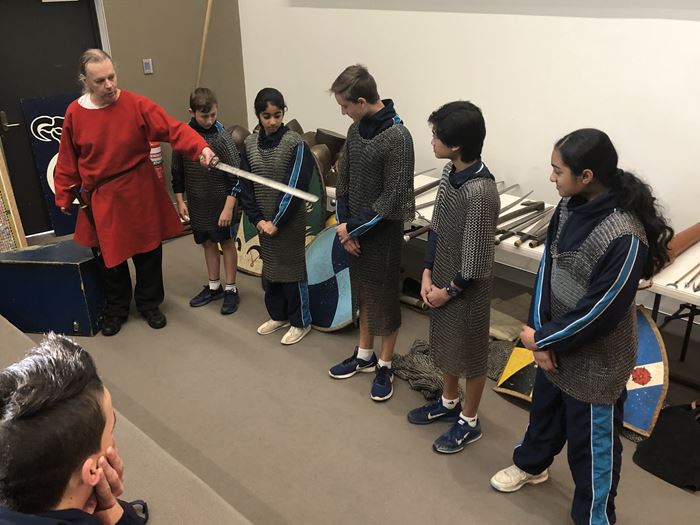 They learnt why different helmets were shaped in different ways and how to brandish a shield while riding a horse. Some brave students were given the opportunity to do some medieval modelling, donning maille and helmets from different time periods.
They were able to see how weapons and armour developed over time, with significant improvements in design and usability.
It was certainly a fantastic way to learn, with demonstrations, lots of laughter and easy to understand explanations. The students (and the teachers) all enjoyed the experience!