The Three Tiers of Parent Involvement
28 Jun 2019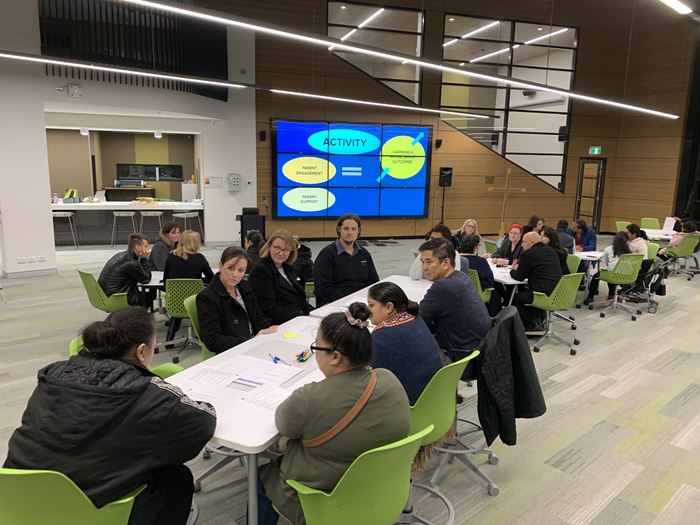 On Thursday 27 June Mr MIller invited parents to join him at the College for an evening workshop to establish ways in which the Parent Community could become more involved in the learning journey of their children.
Mr Miller began the evening by outlining to parents the three tiers of involvement and engagement at the College. These are:
Parent Involvement; when parents attend and help out at school organised events.
Parent engagement; when parents engage with learning focused activities.
Community Engagement; when parents, community partners and other industry experts support, contribute and value add to student learning.
Parents then spent time working in groups identifying opportunities for Parent Involvement and Parent Engagement, in line with events listed on the College calendar.
There was a great deal of enthusiasm and constructive conversation. Parents had some fantastic ideas and staff at the evening were keen to hear what they had to say. There was a great feeling of collegiality as staff and parents worked together toward a unified goal.
The College is looking forward to building a stronger connection with the parent body, and working together to enrich the learning journey of all of our students.