Rouse Hill Times: Student numbers continue to skyrocket
08 Nov 2018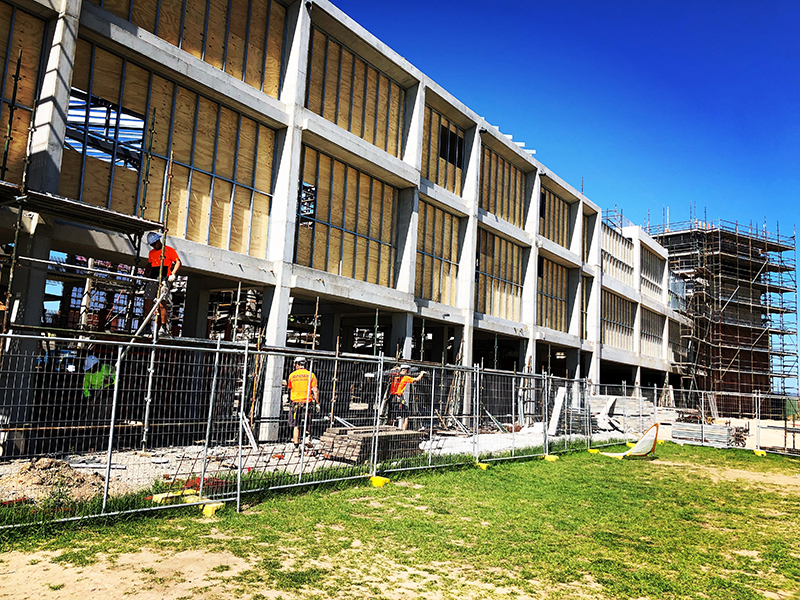 St Luke's was recently featured in the Rouse Hill Times as a result of our growing student numbers. Read the excerpt below.
One of the fastest-growing schools in the state, St Luke's Catholic College in Marsden Park, is building more facilities in an effort to deal with an explosion in numbers. When the Catholic school opened in Stockland's Elara estate last year it had just 86 students. It now caters for more than 400 students from kindergarten to Year 7 and will add Year 8 classes next year.
Principal Greg Miller said a three-storey building was under construction.
"We will have over 700 students next year," he said.
"Construction of the new building, which will be known as the School of Foundations, began this year. It will be the biggest building on campus so far and is expected to be open early next year."
Once the building is completed, the school will have the use of four buildings — construction of a fifth is expected to start next year. Mr Miller said the explosion in student numbers could be put down to a growing population as well as the style of learning at the school, which was proving appealing to families.
The school gives students access to new technologies including robotics, 3D printers and laser cutters.
Mr Miller said the school's approach was to "deeply engage with the students' curiosity to ask questions".
Marsden Park resident Nadia Lobova said her daughter Laura, 8, attended the school and enjoyed it. She said the students were encouraged to use creativity and technology.
"They use technology a lot and that is not only our future but our present," she said.
"I really think that the approach that they take in education is totally different from traditional schooling but I do see the potential in it."