St Luke's makes the Educator's Innovative Schools List for 2018
06 Sep 2018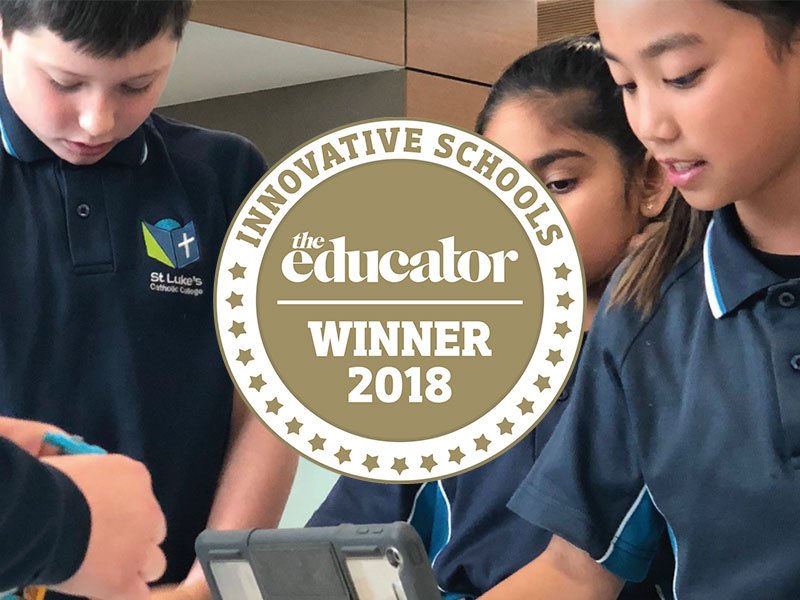 Last week, in only our second year of operations, St Luke's Catholic College was recognised in the 2018 The Educator Innovative Schools report.
As part of the recognition, St Luke's was featured with the 40 Innovative Schools on the Educator website. These schools come from all over Australia and from every different education system.
Access a full copy of the report
This achievement can only be reached with the support of the entire college community: the teachers and support staff who have dared to be courageous by honouring our commitment to design and establish a 'new normal' for preschool to post school learning as part of an extended school day, the Catholic Education Diocese of Parramatta (CEDP) who have provided excellent support and encouragement and all parents and supporters of the College who have adopted a pioneering spirit in partnering with St Luke's to offer a new thinking education to our students, your children, so they develop the skills and capabilities for a changing world.
We are humbled to have received a place among the 40 Innovative Schools and we look forward to continued innovation at St Luke's as we set the 'new normal' for preschool to post school learning.