Students learn their fruits and veggies
24 Oct 2018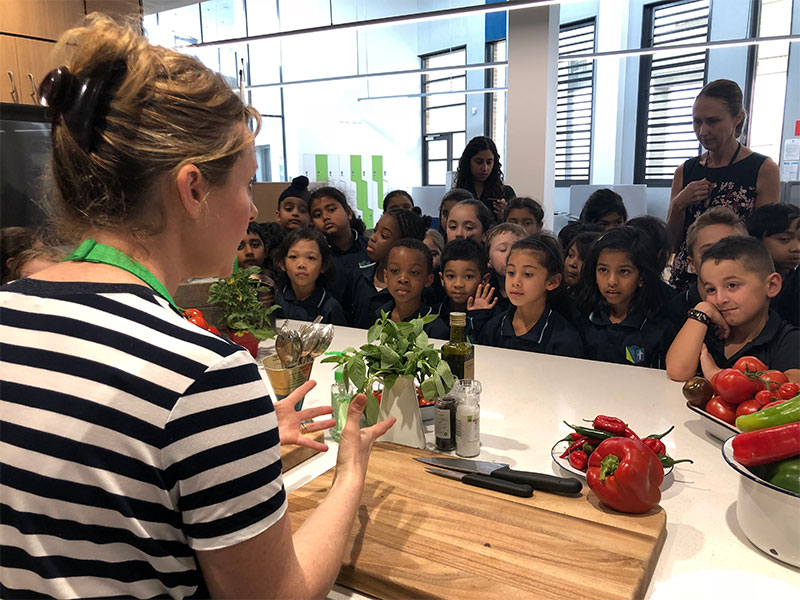 Stage 1 students at St Luke's Catholic College in Elara, Marsden Park were treated to a lesson with a difference when they were visited by The Good Foundation on Tuesday.
The Good Foundation is responsible for delivering the Jamie Oliver Food Education programs in Australia. On hand to share his knowledge were the facilitators from The Good Foundation led by Siobhan Boyle.
Jamie Oliver's Learn Your Fruit and Veg Program is a hands on cooking and food education experience for children aged 3-12 years that re frames fresh food.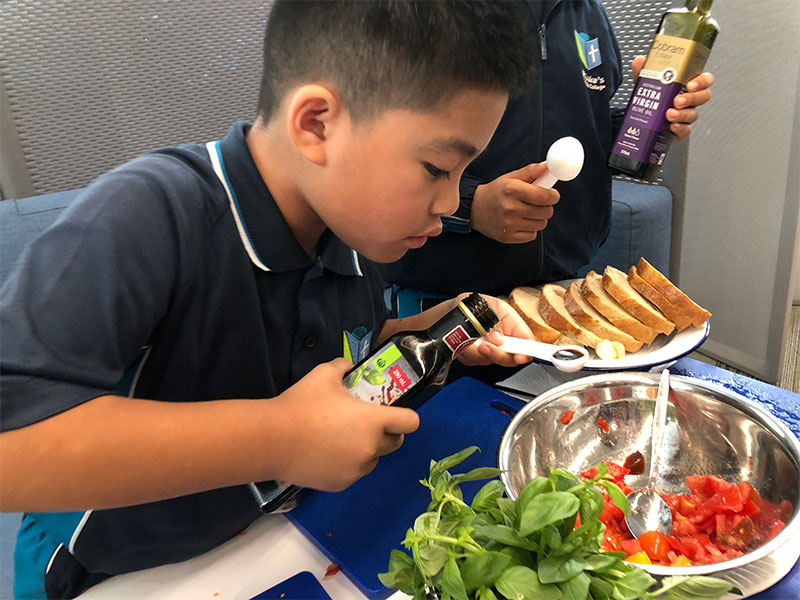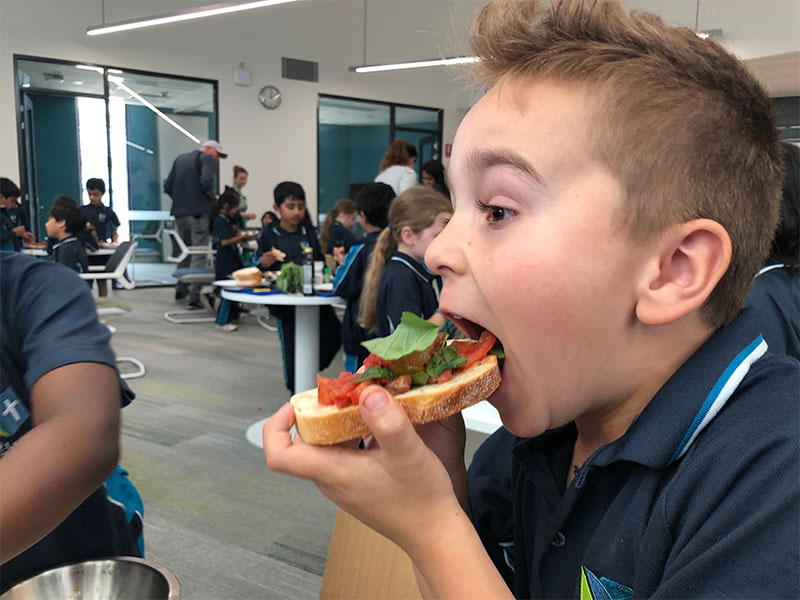 It's fun, inspirational and teaches kids about what food is, where it's from and how it affects their bodies - in a classroom environment that means that they do it together, with their friends.
Teaming up with Stockland, a partner of The Good Foundation, Siobhan and her team led the students through an information session and then they got hands on and learnt how to make fresh tomato and basil bruschetta, which from all accounts was delicious! Students are looking forward to taking these lessons home and teaching their families all about healthy food choices.