Year 7 Languages
08 Feb 2019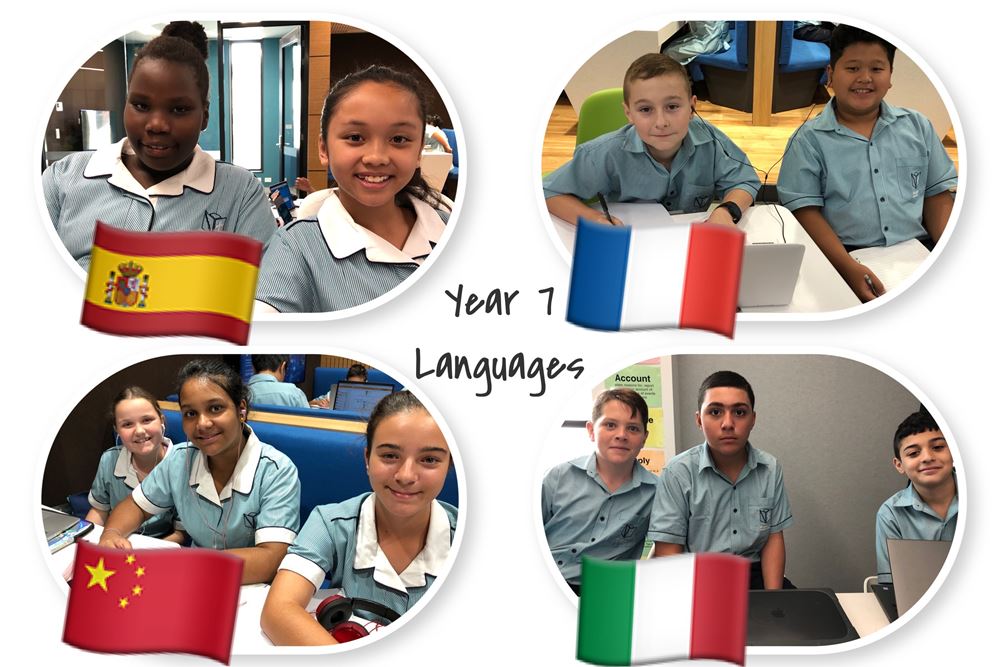 Ciao! Nǐ hǎo! Bonjour! Hola!
All in the same learning space, Year 7 are this year learning one of four languages. Late last year, Year 6, 2018 (both current and new enrolments) were surveyed about which languages they would like to learn this year in Year 7.
Happily we were able to offer every student their first preference: Italian, Mandarin, French or Spanish. Quite possibly, it's the influence of Sr Mary and Sr Teresa which saw well over 50% of the group choosing to take up Spanish. Hola amigos!
Under the direction of their teachers, students are using the Education Perfect program to self direct their learning in their chosen language. There are countless scholarly articles which outline the numerous benefits of learning a second language, including increased brain function, improved understanding of one's first language, improved job prospects and opening up the world to travel and cultural experiences.
Students are embracing the opportunities presented to them through their Languages studies and it fantastic to hear them already greeting their teachers and each other in their chosen language - it's like a mini UN right there in the Year 7 learning space.
Until next time…
Arrivederci! Zàijiàn! Au revoir! Adiós!