At St Luke's our preschool to post school vision is to "nurture faith-filled, curious children to become creative contributors and innovative problem solvers for a changing world".
The curriculum at St Luke's brings this vision to life, most notably through its innovative Life Design course. Life Design from Year 7 to 10 uses strengths-based data, evidence of learning progress, development of social skills and enterprise skills, and self determined interests to ensure each student comes to know more deeply who they are, what they can do and what problems they want to solve in a rapidly changing world.
With a creative approach and innovative mindset, Life Design teachers and industry life coaches provide specialised content to facilitate collaborative team based projects and oversee individualised self paced learning so all students can be well prepared for a changing world. In Year 7, students engage with their capabilities through the St Luke's 6 Pillars of Learning; learn about their talents as surveyed using the Junior Clifton Strengthsfinder (Gallup); and, research the seven clusters of work from Foundation for Young Australians. Essentially, students adopt an 'inside out' approach to learning where they more deeply understand their strengths, interests and motivators (SIM). which sees each student by the end of Year 8 develop and share their draft life purpose statement with a panel of local thought leaders from across a number of organisations and industries.
In Stage 5 we signal a clear message that Life Design is important by provisioning 10 hours per week to the course.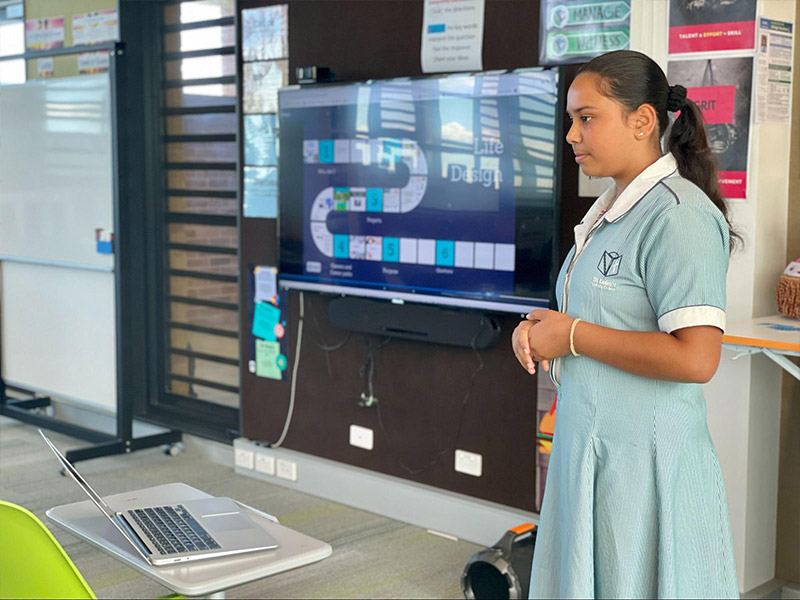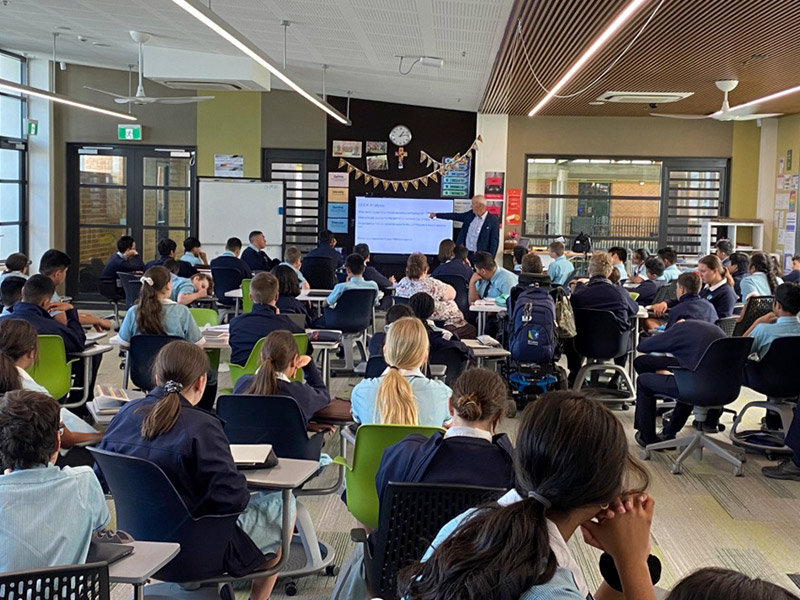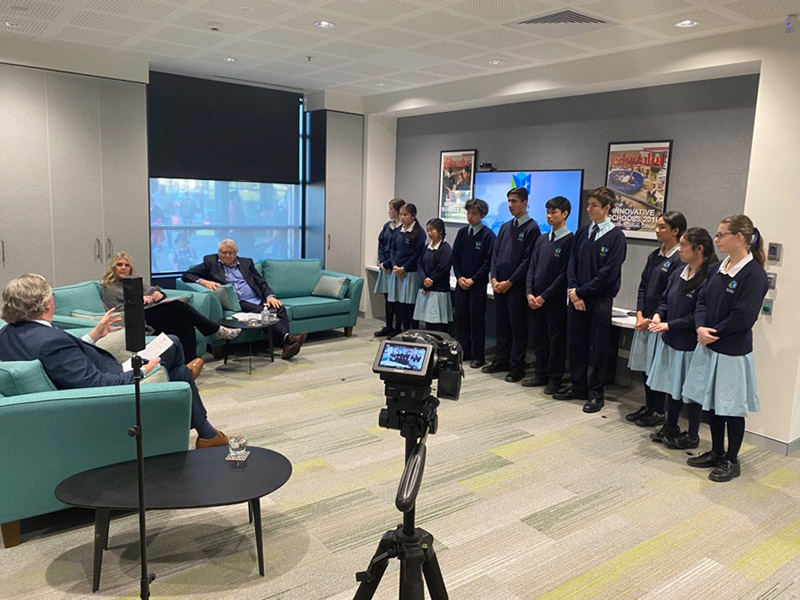 In Year 9 students progress into the School of Entrepreneurs (years 9-12) able to articulate their strengths, interests, motivations (SIM) and purpose. With this they commence mapping a pathway to a future lifestyle of contentment, fulfillment and satisfaction through:
| | | |
| --- | --- | --- |
| | | Independent projects which explore how their passions and interests can positively impact the world around them |
| | | |
| --- | --- | --- |
| | | Collaborative projects where students work with each other to produce projects, products and presentations which responds to a need or audience |
| | | |
| --- | --- | --- |
| | | Learning modules which focus on Financial Literacy, Entrepreneurial Learning and Digital Footprint |
| | | |
| --- | --- | --- |
| | | Developing an online folio of evidence which showcases the very best of who they are, what they can do and what problems they want to solve |
In year 10, students engage in professional practice elements of work including resume writing, interviews, and workplace practice & culture. Most notably, whilst completing the requirements of Life Design in Year 10, students accrue accreditation towards the dual credentials of the New South Wales Higher School Certificate and Diploma in Commerce with Kaplan Business School.
Life Design prepares students for life post school, so that they may develop an understanding of their sense of purpose to live a lifestyle of contentment and fulfillment.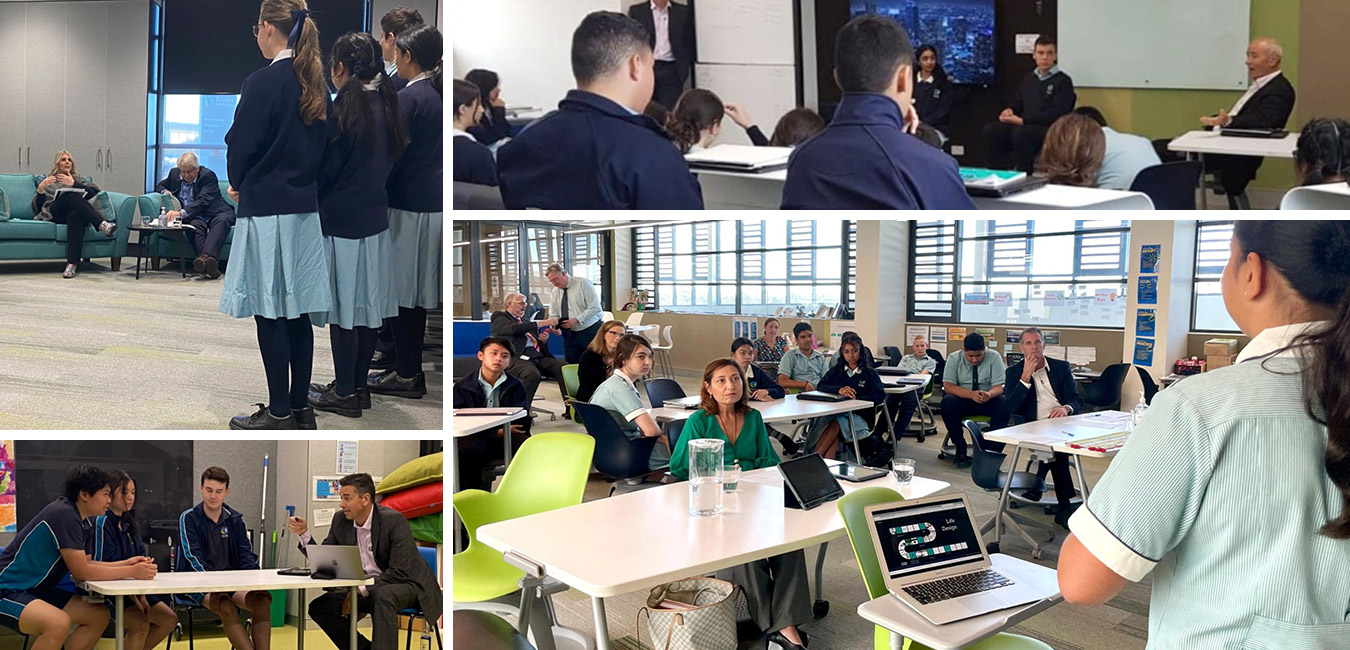 The objective of Life Design
The objective is to provide hope for each student that they can live a life of fulfillment and contentment by reflecting on, and responding to, three driving questions. They are:
| | | |
| --- | --- | --- |
| | | Who am I? |
| | | |
| --- | --- | --- |
| | | What can I do? |
| | | |
| --- | --- | --- |
| | | What problems do I want to solve? |
Throughout Years 7-10, students have developed an understanding of their sense of purpose to live a lifestyle of contentment and fulfillment which is expressed through an online folio of evidence which showcases the very best of who they are, what they can do and what problems they want to solve. Each student folio is accompanied by peer feedback from at least three students, and feedback from a parent and/or industry expert. Below is a graphic summary of Life Design identifying the milestones, projects and concepts for each year group.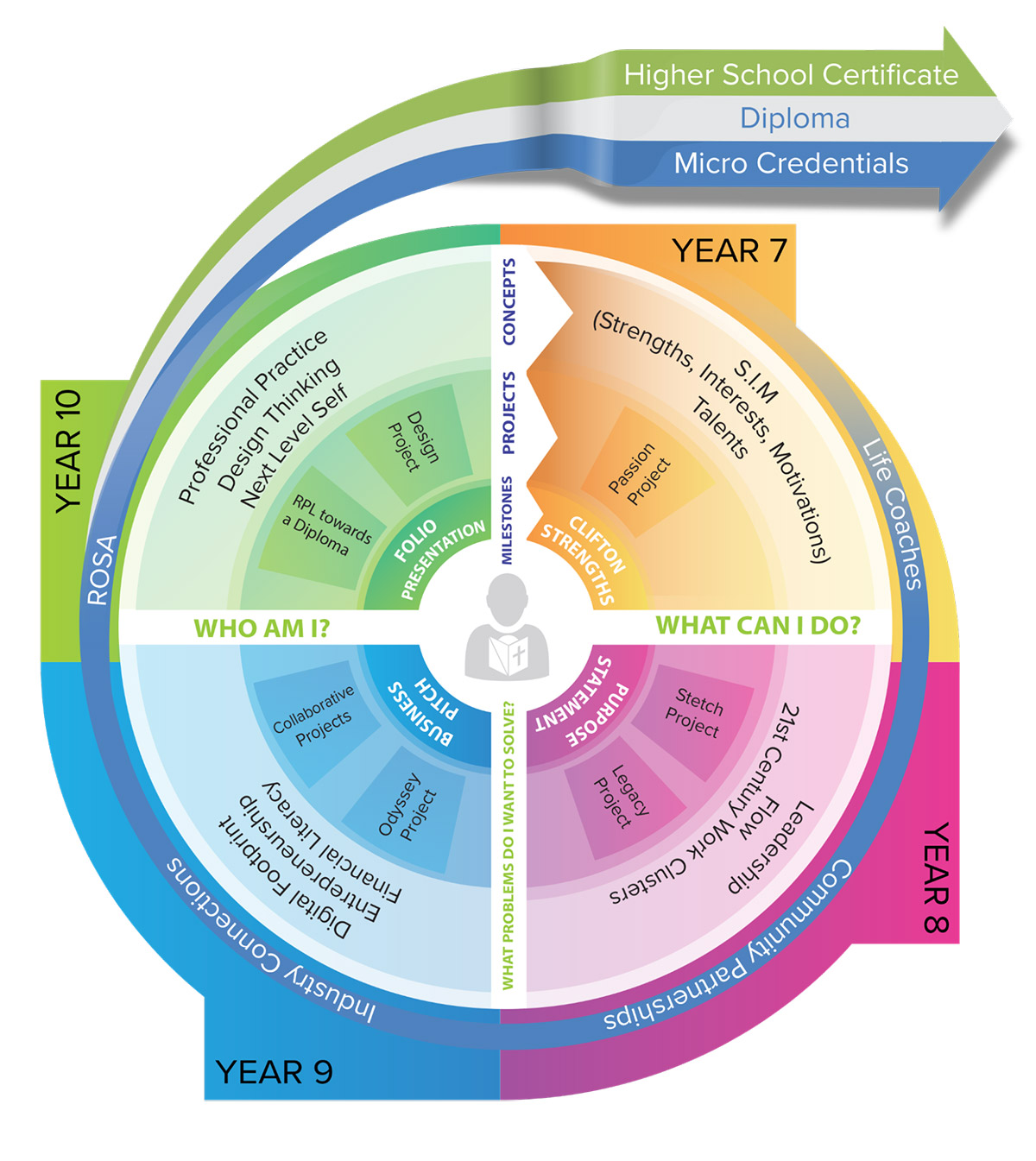 Life Design - A Students Perspective
What is the purpose of life design?
Life design is a personalised curriculum that enables you to be able to deeply understand how you are uniquely built and what opportunities it might open in the future. Life design lets you uncover your hidden strengths and passions. If you undertake this program, you'll find yourself discovering things you never knew about Yourself. You'll develop social skills, self-directed passions and problems that you want to solve. You'll encounter a series of engaging activities, revising and presenting what knowledge you gained each school term.
What are the benefits of life design?
Life design holds many benefits for all ages. For you students, it gives you an advantage. You discover your top strengths, interests and values. Whilst revealing your SIM, you learn how to put them into action, from now to later. This may lead to you finding your desired career. In today's society, only 14% of Australians enjoy their job. We wish the opposite for you, we want you to be ahead of everyone else. To Acknowledge and Understand what you're good at, what's your passion and drive. That way you'll have a clear path when you graduate. Another benefit is finding oneself, going on a self-discovering journey and exploring different aspects of ourselves at a young age. You are encouraged to express yourself and believe in your passions.

Year 8 Student, 2020
Life Design - Parent Commendations
"My son has been a part of the school's Life Design Program since the foundation year, and my wife and I believe that it has enhanced his awareness of his own capabilities, strengths, and a platform to work on his weaknesses. He works with professional life coaches to better understand his SIM - Strengths, Interests and Motivations - so he can better articulate his life purpose. These coaches have not only given my son a clear understanding of his own capabilities but he now has a clearer direction to what his future may look like. This is also important as he now will choose HSC subjects to study based on his career goals and direction."

Mother of a Year 10 boy, 2021
"Currently, my 16-year-old works at KFC and my 14-year-old daughter has commenced work at an Outback Steakhouse outlet. They see this as a chance to gain some industry experience but the confidence that has been developed from their experiences through the Life Design Program has formed these two introverted shy personalities into adolescents who now can identify themselves as contributors to society through their development from understanding their SIM."

Father of Year 10 boy and Year 9 girl, 2021
Life Design Pitch Fest 2021
What is Pitch Fest?
Each student in Year 9 ideated and created an entrepreneurial concept, service or product around problems that they identified and wanted to solve. This is presented in a Shark Tank style presentation to teachers and industry professionals for immediate feedback and discussion. This website highlights the top 6 finalist where pitches which were presented to external, industry experts in their own field. These panelists questioned the students' approach, successes, learnings and viability of the final product/service/concept. Presentation skills were assessed in line with FYA skills and each presenter was given peer and teacher feedback based on this criteria. The areas of consideration were broken down into the three content areas: Delivery, Content and Invest-ability/idea.