Kindy to Year 4
The School of Foundations
Educating for the future
The learning journey at St Luke's honours the developmental stages in a student's life. Based on leading educational research and the best of today's technologies, we prepare students for the future by teaching them them how to know themselves, their strengths, interests and motivations, and, with an understanding of themselves, use our 6 Pillars of Learning to:
witness in the way of Christ
relate to others
manage themselves
inquire curiously
think critically
create solutions.
Educating for the future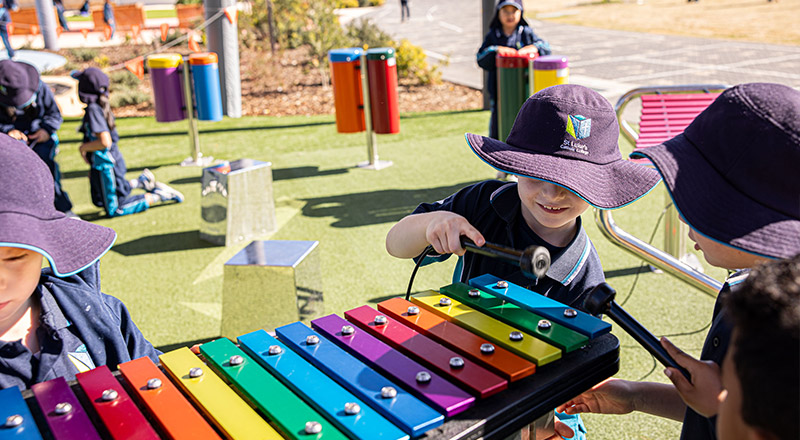 The primary years lay the foundations for life-long learning.
Kindergarten to Year 4 (ages 5-9) provides each child with the social and academic skills needed to interact and explore the world as confident and effective learners.
The curriculum focuses on creativity through imagination, discovery and exploration.
Literacy and numeracy are important foundations for students as they engage with inquiry-based learning experiences. These require students to exercise choice to demonstrate knowledge and understanding of the social, cultural and emotional development of self and others. All this is enabled by agile learning spaces which support the growth of the inquisitive, curious and spiritual child.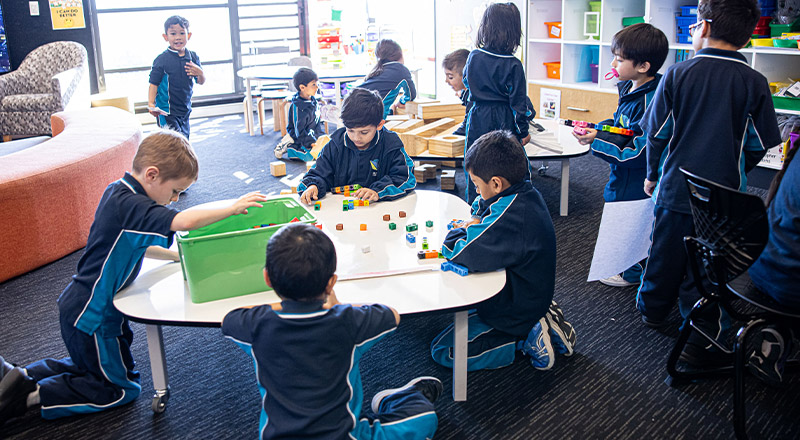 We understand that each child's development is unique and individual.
Through the use of differentiated instruction students have numerous access points to support their learning. Through play and interaction students reflect on how they manage themselves and relate with others.
With the gradual release of responsibility for learning from teacher to student, each child uses social skills and increasing literacy and numeracy capabilities to interact and explore the world as a confident, connected learner.
Learners become creative critical thinkers through personalised and accelerated programs. Learners become connected and communicate through real-life experiences. Through this learning journey they soon discover how awesome they can be.
Discover the 4 stages of learning