Years 9 to 12
The School of Entrepreneurs.
Educating for the future
The learning journey at St Luke's honours the developmental stages in a student's life. Based on leading educational research and the best of today's technologies, we prepare students for the future by teaching them them how to know themselves, their strengths, interests and motivations, and, with an understanding of themselves, use our 6 Pillars of Learning to:
witness in the way of Christ
relate to others
manage themselves
inquire curiously
think critically
create solutions.
Educating for the future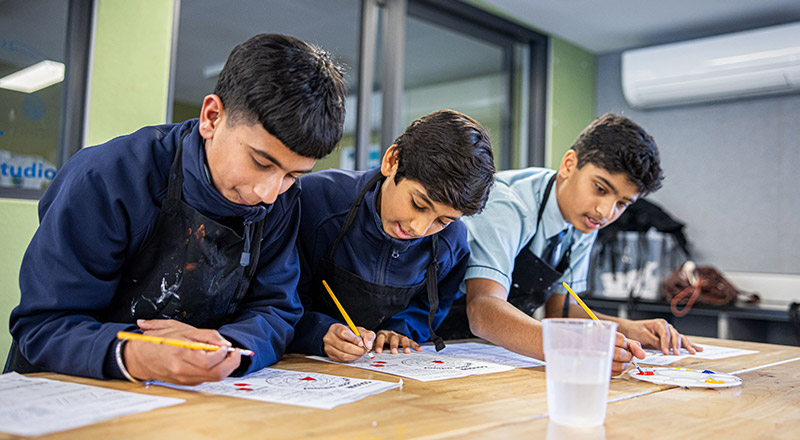 Faith-filled students leave prepared for life happiness and vocational success.
It is in Years 9 to 12 (14 to 18 year olds) that the ambitious goals of St Luke's Catholic College students are most fully realised.
Utilising the resources of the local and global community.
Through establishing relevant and meaningful partnerships, the learning potential of each student is realised. As competent and self-directed learners, students undertake various approaches including flipped learning, all of which support 'self paced learning' facilitated by expert teachers.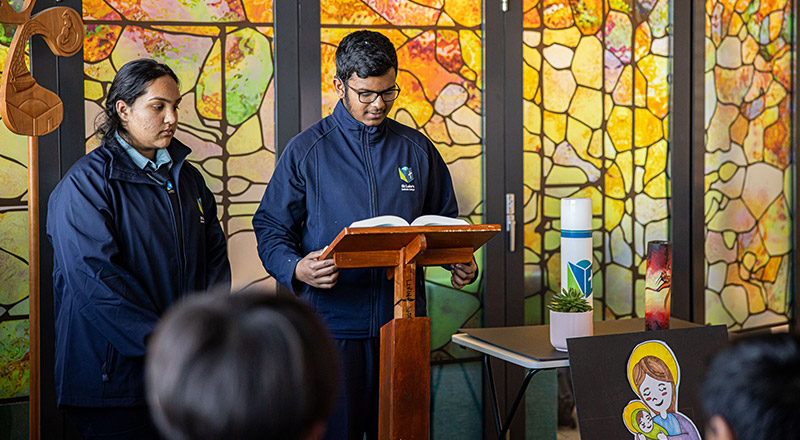 To inspire a more peaceful world, we understand that lives have more meaning through the purposeful engagement of one's interests.
As these interests become passions, we understand the influence of each person to motivate others through exhibiting great skill, limitless imagination and unbridled creativity. Drawing on their deep understanding of 'who I am' developed as part of the Post School Pathways Program, each student is provided both time and space (physical and virtual) to engage with their passions and master skills to support a life of happiness, relevance and meaning.
We empower our students with the understanding that when they actively engage their passions, they acquire the ability to shape the world in a positive manner.
Learners become creative critical thinkers through personalised and accelerated programs. Learners become connected and communicate through real-life experiences. Through this learning journey they soon discover how awesome they can be.
Discover the 4 stages of learning